EDIT: SOLVED… xorg didn't get installed. pacman -S xorg-server fixed the problem.
---
Hi
I've installed EndeavourOS (xfce) on my Pinebook Pro verbatim from the instructions provided.
Upon first boot after running the installer script (endeavour-ARM-install-V2.4.sh), Lightdm fails to start.

After running lightdm --test-mode --debug, I get this error: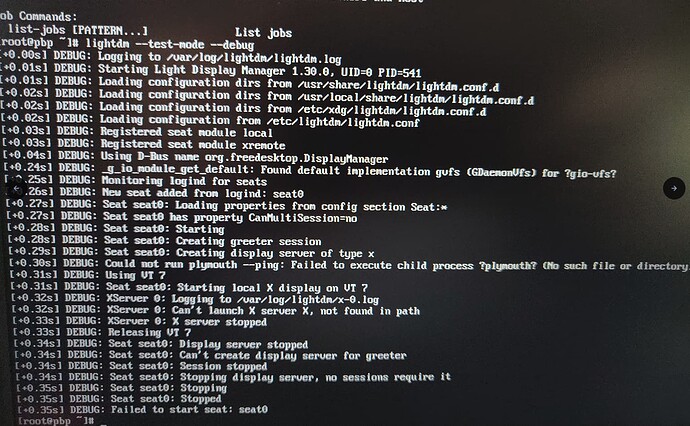 Can anyone assist? Let me know if I need to provide any other logs.
Thank you