Hello Everyone, I can't install Pamac-all package with the "yay" command.
The terminal just ends with : error : A Failure occurred in build()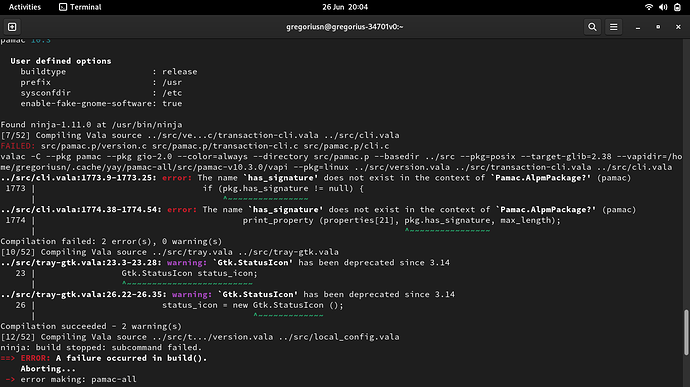 Can you guys help me please?
Edit : I've used endeavourOS before, the older model ( i think from 2021 ), and when i install pamac-all with yay, it's working flawlessly. But now, i'm using the latest release (Artemis) and suddenly, pamac-all installation with yay just messed up.