I've just loaded up Okular after a couple of weeks (after an update to Okulat 1.11) and now Okular isn't showing the annotation toolbar correctly, for example the highlighter tool is under a "strikethough" icon:

The icons in 1.10 used to look something like: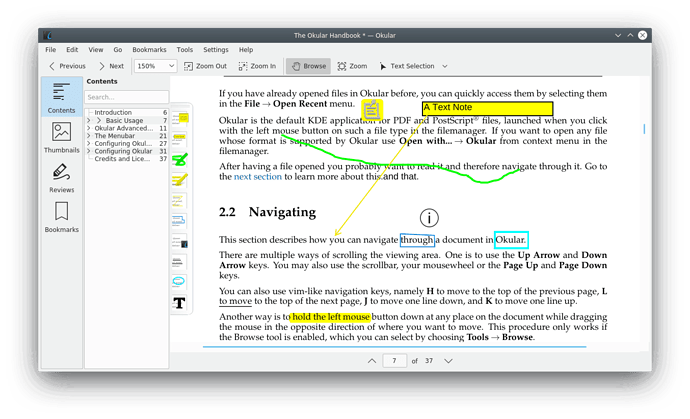 I've tried moving ~/.config/okular* files but that didn't help (other than resetting e.g. toolbar positions).
I've done a quick web search for "okular annotation toolbar wrong icons" but that gives me pages talking about how to use the tools (which isn't useful in this case…).
I don't normally use KDE applications so pointers would be welcome.