Short story:
Long story:
https://www.binarly.io/posts/An_In_Depth_Look_at_the_23_High_Impact_Vulnerabilities/index.html

I'd say:
See, told ya!
But you know…


Wish it would be easier to coreboot / libreboot any device, but THEY

are doing everything so it won't happen

We're going to hell in a unified extensible handcart

There's a lot wrong in this Arch forum thread too
Just lovely

Coz it's BLOAT


Nobody even want to compile it

See end of sucks page
https://suckless.org/sucks/
Remaster is BLOAT

The presentation in that video is fairly interesting.
He says many things that are factually accurate but he puts them together in a way that almost seems deliberately misleading.
No way!
Look at title and his click-baity' face on cover…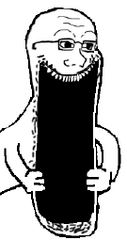 I thought that was just how people on YouTube look, like filming yourself does something to your face?