Hi
By default when we save any file the "system" chooses the previously selected folder, but Gnome 42 is not allowing to save files in folders that we want to select.
The Save button is disabled by selecting the folder that we want to save the file.
Folder that opened initially, after downloading the file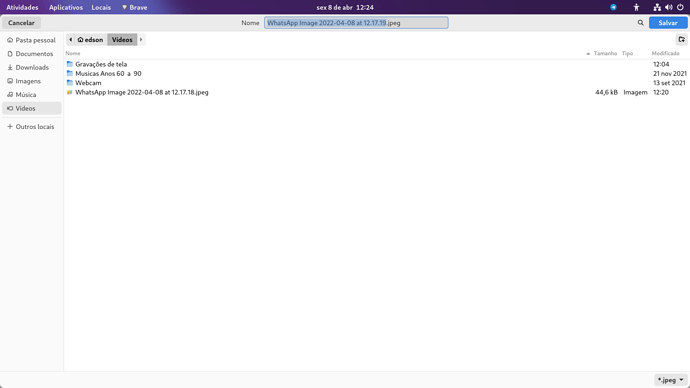 folder I selected and kept the save button disabled.