Mockup Tshirt: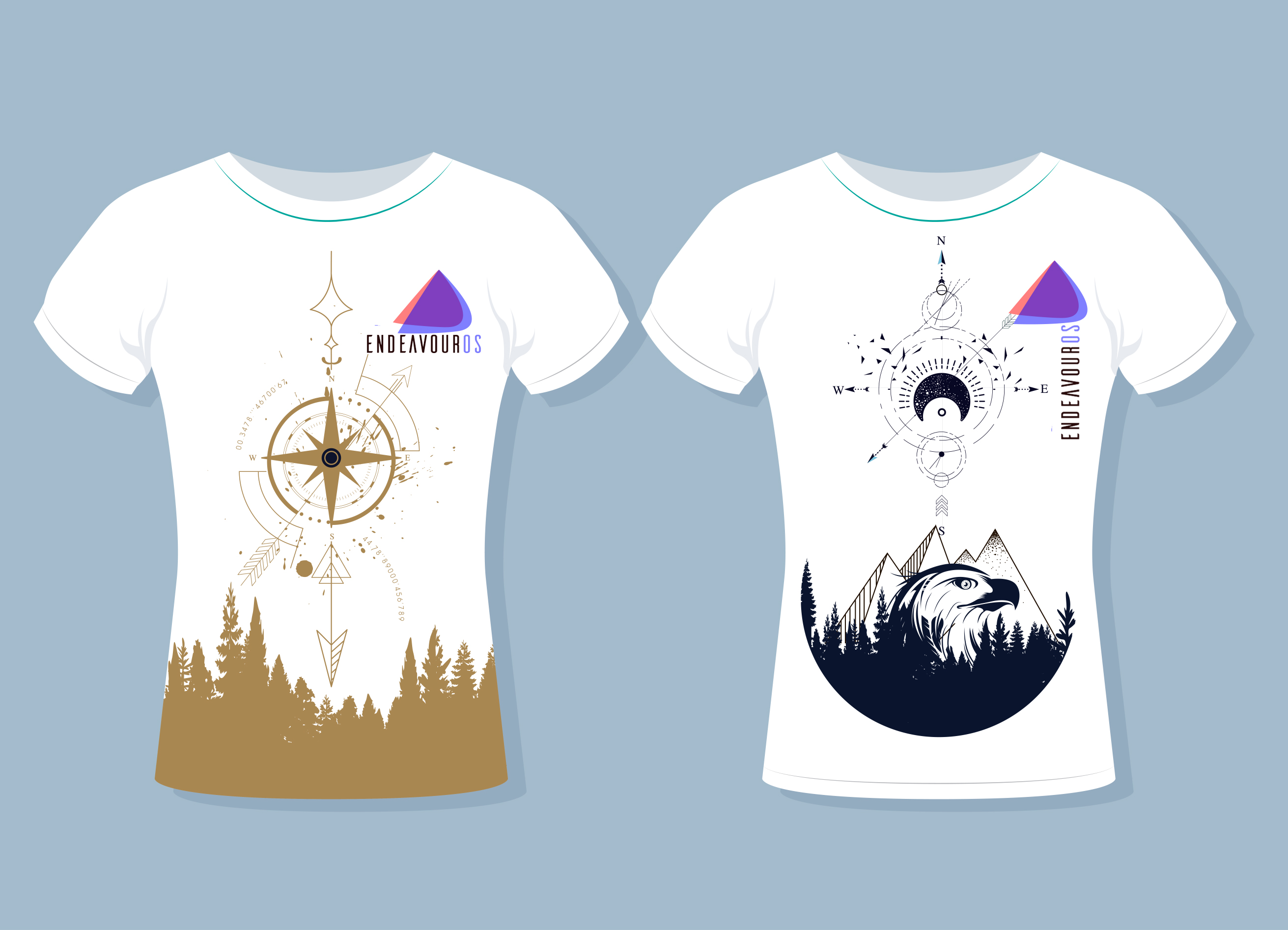 To be honest, I would love to have T-shirts like these…
Cool. Nice looking designs.
Nice T-Shirts. How can i get these designs to make my own shirt?
On a related note, I am talking with printing and embroidering companies to make EndeavourOS T-shirts, Polos and sweatshirts.
Would you be interested in those kind of merchandise?
Hello Bryanpwo,
yes I*m interested.
I am also interested… would love to have one of those
Yes! Would love it!

Absolutely interested in the schwag! You still looking into it, or…
I love the shirt designs, too. But what's with the back of the shirt?
I want one of each model, that's two !!!
Here the same Tshirt from @specialworld83 without any transformations on EndeavourOS logo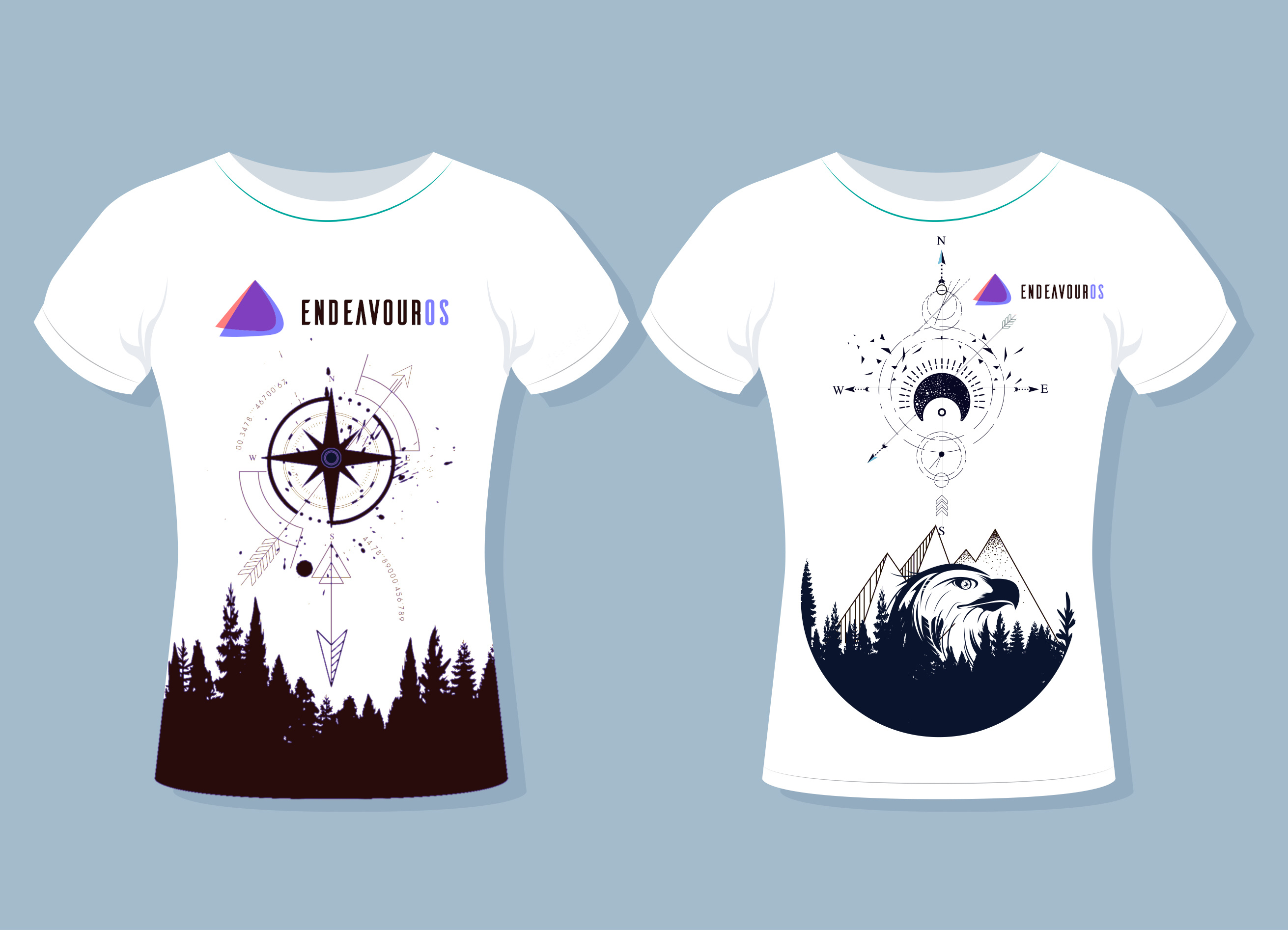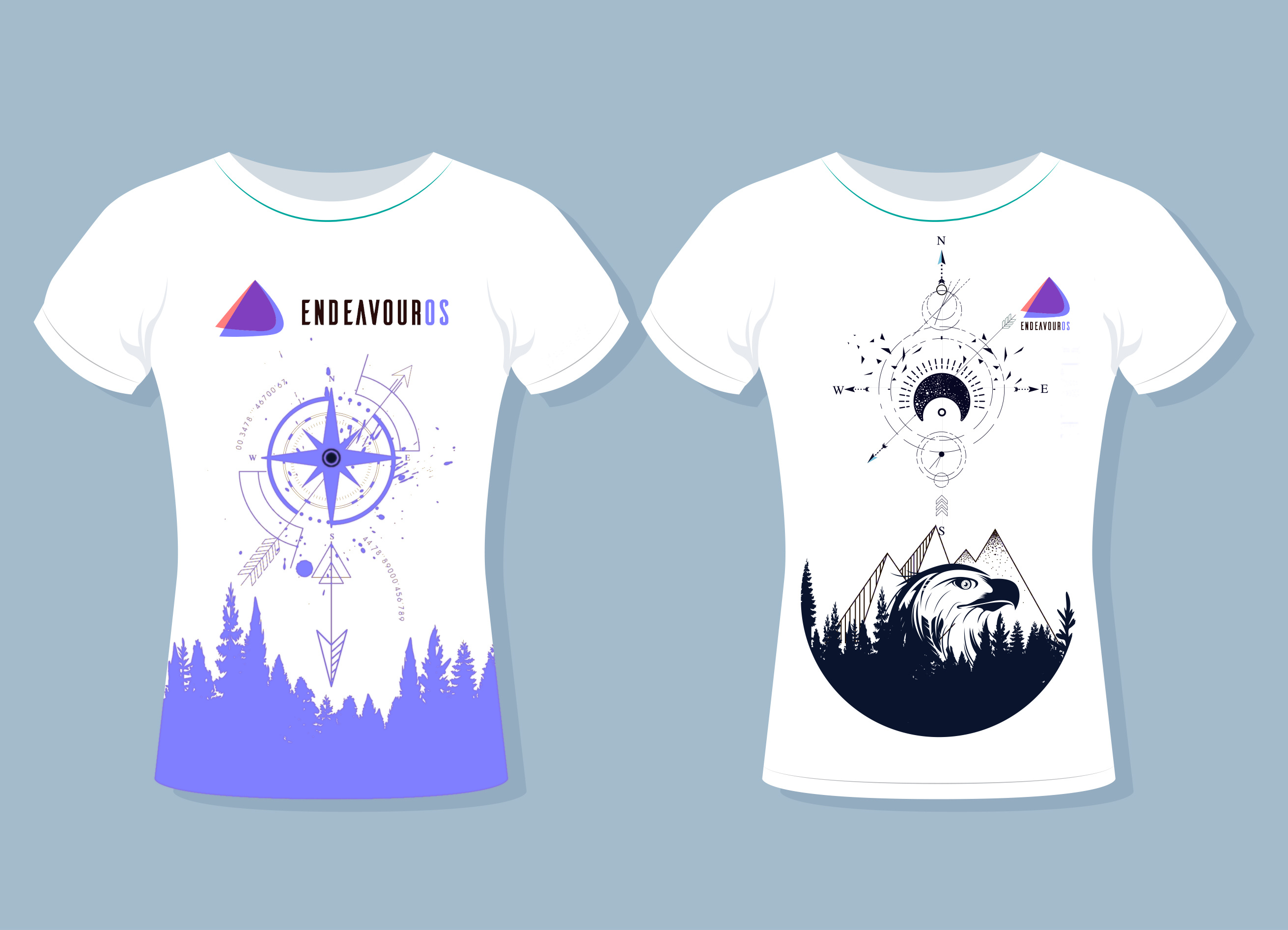 Is this front and back of the shirt? If yes, great work it looks brilliant.
I know it has been a while, but my wife has a printing company, Southern Girl Customs, and she does screen print, sublimation, vinyl and DTF. If you still want to make some let me know. I think I will make one of those and see how it turns out.
I would be curious about an EOS shirt, or a trucker hat. I will be interested to see how the shirts come out
Sorry, just seen the post. I have been busy converting all my computers from Timeshift to Snapper. I had to restore my laptop after the grub bug and using Timeshift was a PITA but my friend had snapper and was up in literally seconds.
Anyway, I will work on this some time next week and see how they turn out. I'm thinking about some shirts and a hoodie.