Coincidentally my SparkyLinux MATE VM is getting updated now, & when i checked i see it includes 7.0.0-rc2-1… so it's slightly behind.
Still sitting on 6.4.5.2 on EOS, but in all honesty there's nothing feature-wise that I'm going to use in 7.0 that isn't already in the 6.4.* branch. The one thing that I'm looking forward to verifying is if font rendering improves with the new engine.
Now I need to wait until Manjaro releases the package…

Interesting, I thought they'd removed the tags ("Personal Edition" etc) following the furore over naming conventions.
Maybe that's a new thing now? On the older version there is no such mention: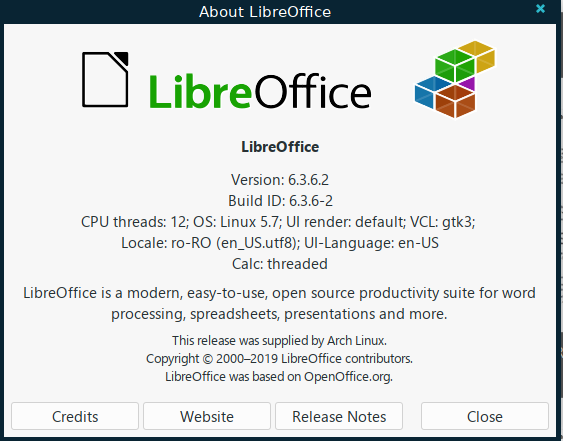 Ditto, so now i wonder if the left hand knows what the right hand is doing.
Yes, but it was extremely controversial & last i'd read their management backed down & decided to consult further before making final decision.
Does this mean there is a commercial version?
Possibly down to it being an rc that you're looking at rather than the final release (7.0.0.3)?
There's going to be an Enterprise version, yep.
Yes i suspect this too – i was careful to include [earlier post] that rc suffix so we would not have ambiguity.
Yes, afaik that was the whole point of their decision to brand "our" variant as Personal Edition, to shame companies who also run it sans fee. But OMZ did it kick off a helluva online storm!
Nah, https://repo.m2x.dev/current/extra/x86_64/
(Tip: start with e.g. lowriter --safe-mode if it crashes - it looks like there are some incompatible settings somewhere, you can perform various levels of reset from the safe mode menu.)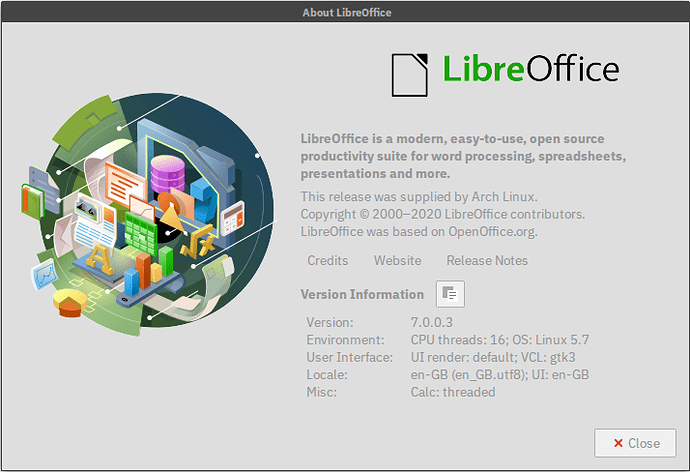 As long as LibreOffice remains libre (free as in freedom), I don't mind the label "Personal Edition". Now, if they are going to include proprietary features in their "Enterprise Edition", that will indubitably lead to intentional crippling of the "Personal Edition" and then I'll have a problem with it.
Thanks. I'm patient

I'll just wait.
Gee i wish the phoronix discussions could sometimes be less reddity.