Running Cinnamon 5.4.12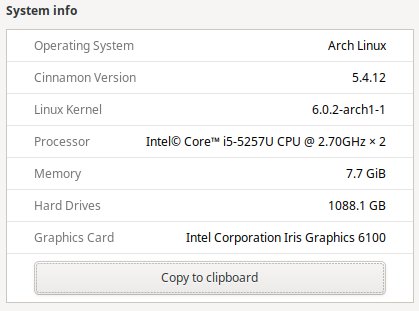 I have set Latin American as the default keyboard layout. My system's language is fully in English, and the secondary keyboard layout is English US.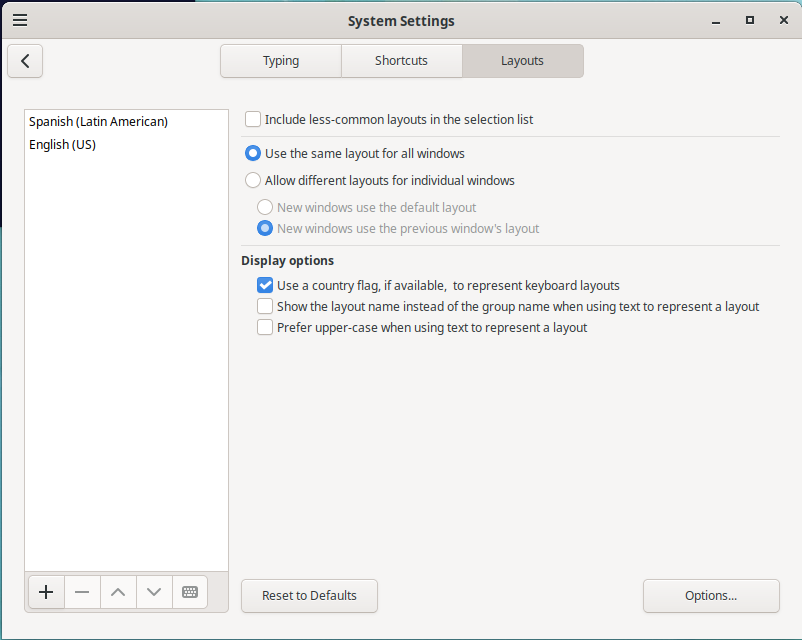 When I installed Linux Endeavour, I set the system language to English and the keyboard layout to Latin American Spanish. I did this in the installer on the very first steps before the installation.
After installation I added the English US keyboard layout as a secondary layout, as seen in the screenshot above.
My issue is that every time I boot, the keyboard layout resets to English US. I sometimes switch the layout with the system keyboard shortcut because I sometimes like the positioning of certain characters in each of the two layouts.
I'd appreciate any tips on how to correct this behavior.
Thank you!