Hi everyone,
I had this problem in a previous install and reinstalled my OS after I didn't find a solution. But after 1 day of usage of the OS I reinstalled. I got the error back.
I use EndeavourOS with kde preinstalled from the installer and no other desktop environment. I like it because I can edit its design as I want. So I installed multiple elements and changed its theme to Sweet Mars in the System settings.
Today. I updated my computer with yay and nothing happened in the first part. But a weirdness happenned has every icon from the task bar disappeared. I restarted my computer and they never went back.
Here is an image:



When I right click on the desktop it shows the tooltip like this:



I can't switch to another desktop env (written in french sorry):



I have also no appbars when I don't select default installed appbar themes: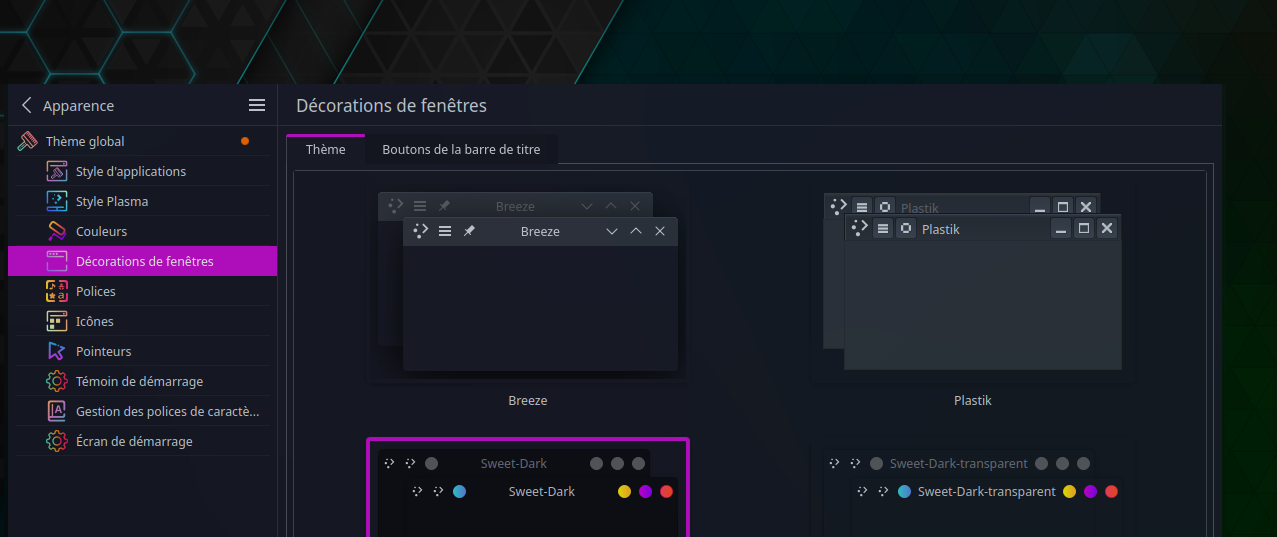 Does anyone have an idea? I think this may come from plasmashell or kwin11. Because when I restart plasmashell by killing every task called plasmashell and restarting it in a CLI, everything comes back but I have still some weird display errors.