Hey guys,
after gathering a bit of Linux experience with a lot of distro hopping over the last few years I'm now trying to run Linux or more specifically EndavourOS as my daily driver for the first time, and I have to say up until now the experience was more than awesome and smooth. A big thumps up for the distro and community around it. Almost everything works works as expected with minimal clutter and effort.
I say almost everything because since yesterday there is this strange bug in my Kate text editor where all icons (or at least I guess all icons because I haven't noticed anything else missing) except the "Open…" dialog / "Documents" and "File System" sidebar icons (all use the same icon as far as I know) are displayed correctly.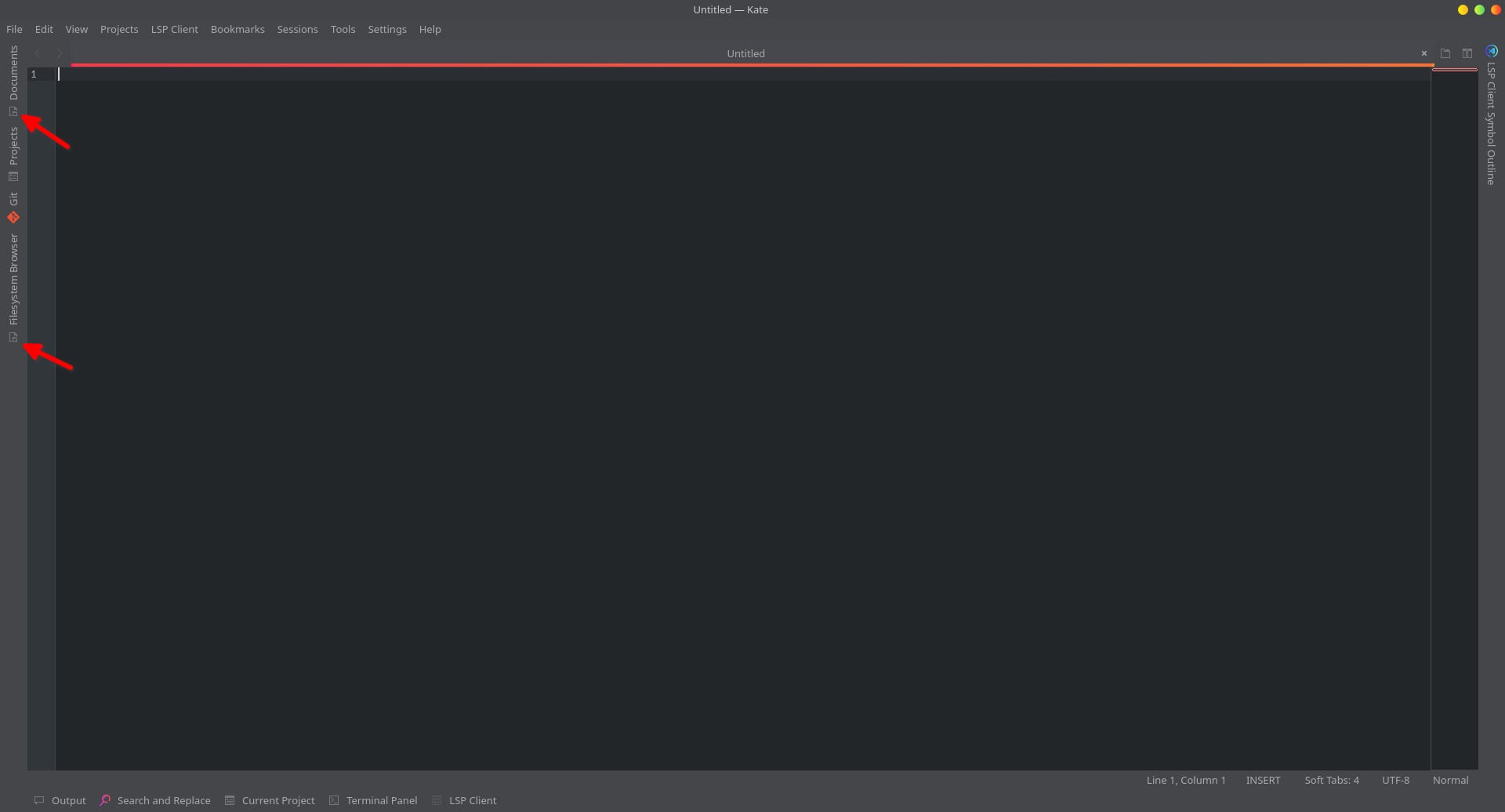 Changing my icon theme to Oxygen makes the icon reappear again, although differently looking than before, while changing it back to Breeze (Dark) or the one I plan to use, Candy Icons, will make it vanish again. I already tried to clear my .kcache files and to reinstall Kate. Nothing seems to help.
Anyone here's got any ideas? This is driving me crazy because everything else seems to work without problems and I just can't wrap my head around what would cause this behavior with only one icon in one specific application.
I probably should mention that the icon was displayed correctly for a short while after setting up my theme and icons and the only thing I did what could have triggered it was changing the color profile of Kate, even if I don't seem to get how this would cause an icon to go missing. Changing it back to "Default" or "Breeze Dark" also isn't bringing the icon back.