IPTV
Last month I mentioned we could develop an IPTV player and I received very positive feedback. Many of you showed an interest and curiosity towards it but I also noticed that the concept was often misinterpreted or not fully understood.
It's still too soon to say whether this will be part of Linux Mint and how much we can focus on its development, but we got enough enthusiasm here to get the project started and build a prototype called Hypnotix.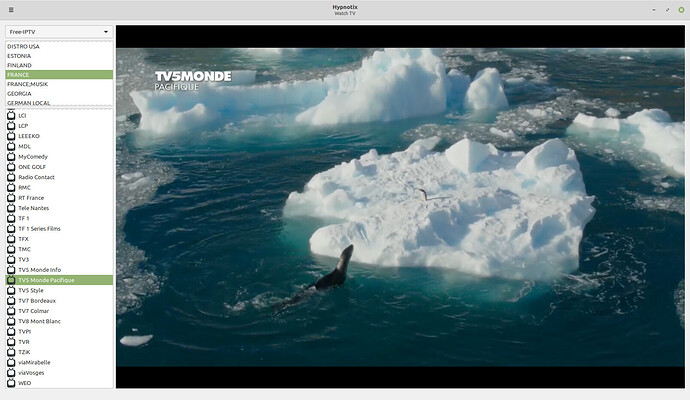 You can download Hypnotix at:
http://linuxmint.com/tmp/blog/3978/hypnotix_1.0.0_all.deb
This is an early ALPHA, with no translations and a very minimal user interface and set of features.
It comes configured with a free content provider (FreeIPTV) which provides streams for a variety of TV stations. This was done so that anyone could use it and see how it works. The scope of the project is however limited to the development of a player application and does not include the maintenance or the provision of streams or multimedia content. This is done by the content provider.
Hypnotix doesn't have preferences in its user interface, but you can configure it from the command line. If you have an IPTV content provider, you can specify its name and your M3U address this way:
gsettings set org.x.hypnotix providers "['Provider_Name:::https://m3u_url.m3u']"
You can follow Hypnotix's development on Github at https://github.com/linuxmint/hypnotix.