I installed your latest Endeavouros with i3. Thank you for reminding me why I never use i3!

for feedback … it helpful
And on the other end of the spectrum, I couldn't imagine not using i3. Isn't Linux awesome? Everyone can pick what they want, what suits them… unlike other OS's we know
I think i3 on v-box and i3 on bare metal are two different worlds.
True . If virtualbox has some problems you will misunderstand it to be i3's .
qemu with kvm enabled is far better than virtualbox .
I disagree, For me virtualbox does have issues because they don't keep it updated with how fast the changes happen in Arch rolling and then it doesn't work properly. I prefer it over any of the virtual offerings and i have used many. It is easier to work with and i get full screen like my installed system in the vbox window. I don't mean going full screen. I mean same resolution as my monitor basically in the Window of v-box and close to full screen on the monitor.
This is not what i mean when i say i3 is a different world on bare metal. What i mean is you cannot do some of the things in virtual that you can do on bare metal. At least i haven't been able to. Such as floating Windows and resizing as it wants to take the whole v-box window. Maybe it works i just haven't figured it out. But i prefer v-box when it is working right. I find the other virtual offerings don't size it the way i like and i hate working in boxes. I have used qemu with kvm and I'm not knocking it or any other. v-box is just my go to as i like the way it functions. I won't argue something is better or not. It's just better for my liking. i3 is not for everybody! Not even sure it's for me. I like desktops more to be honest. But it may grow on me.

total agree i3 or any tiling WM not for everyone … they keyboard focused ( not mouse ) most users brain fixed on mouse … we all different! use what fit you
Thank you for this grateful contribution…
I am indeed convinced the devs did everything in their power to make it unusable for you…
sarcasm aside… If you do want to complain about a piece of software which has been provided to you free of charge, and where multiple people have spent countless hours of work on, you could've at least told the devs here (in a friendly manner) what isn't working for you…
Chances are it is a quick fix.
I hadn't intended to start an argument about the various WMs. My comment was 'tongue-in-cheek' (for non English speakers that means something like being a little mischievous). I see that most commenters other than Krimkerre took it in the way it was intended. Personally, I love tiling window managers and have tried several. I thought that I had settled on BSPWM with DWM as a possible alternative. Recently I rediscovered Awesome. Awesome is like DWM on Speed. It works in a similar manner and has its own panel which is very configurable, with considerable effort. I find that I can only go so far in Lua and I don't intend learning the language (life is too short).
To be honest, I think DWM with Dmenu and ST really is all that is needed wth a few sensible patches. I think the latest Endeavouros with i3 is excellent and perhaps the i3 on Virtualbox is not the ideal arrangement. But for me, i3 is not as good as DWM and Awesome.
Thanks for the chat and thanks for the Endeavouros installer.
whoosh!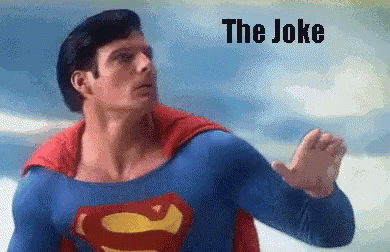 Wise man once said…

I am trying I3 on VB. Takes some getting used to but I like how it forces the keyboard over mouse which of course creates a learning curve but, in my experience, this always pays off. I am not ready to switch from kde yet but fun to try.
Honestly i have very little experience with Window Managers and i have always been a desktop guy with a few Icons. I like things that work. Responsiveness is critical to me. If it's slow and laggy and or delayed it's no good. I really like Plasma for this reason and also Xfce, Cinnamon and Mate. But i also prefer certain distros desktops such as Solus Budgie. I get annoyed when it can't be set up exactly the same. As far as @Krimkerre goes you just have to use a little Kyrptonite.

nothing wrong
windows


just play
For some reason, this old post was flagged up again, so I'm taking the opportunity to make a confession. I am now using i3! To be honest, it isn't the Endeavouros version, but that was so good that it got me thinking. I unintentionally found a YouTube video about i3 that looked interesting and I was introduced to bumblebee-status for i3. 'bumblebee' replaces any of the other status bars and it is the neatest and easiest to configure that I have seen. The result is that I have a fairly clean i3 installation with bumblebee-status at the top and I have to admit that it beats everything except DWM.
glad you happy
that what it all about