So on an MBR system I firstly installed Windows 10. Then what I did was I installed EndeavourOS on an extended partition. sda5 is the boot partition and mounted it as /boot, sda6 is the home partition and mounted it as /home, and sda7 is the root partition and mounted as / and it is encrypted. And it works fine. I am able to dual boot between EndeavourOS and Windows.
I have an issue though when I am trying to install EndeavourOS (as the third operating system) on a separate partition. I create another boot partition on on sda8 and mounted it as /boot and mounted sda6 as /home and on sda9 I created a root partition that is encrypted and mounted it as /.
The issue is that I can't boot into the previous EndeavourOS installed operating system. I did not overwrite it nor even touch it during the installation process. I can boot into Windows and the newly installed EndevourOS but not the previous one.
Here is my current layout of my partitions.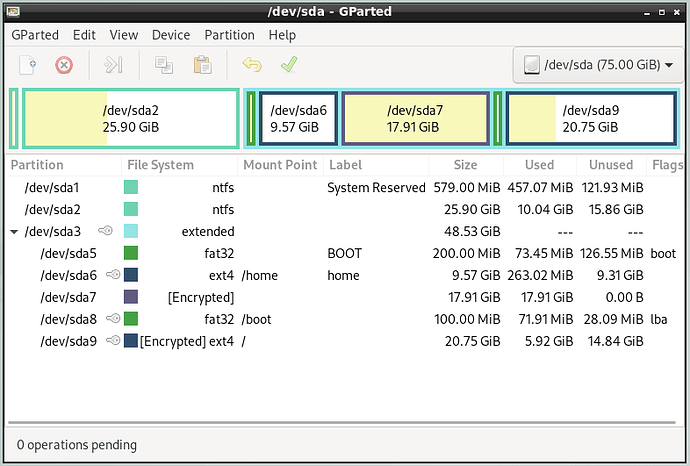 I have installed grub-customizer and I am trying to add the previous EndeavourOS partition but it keeps failing to boot into it.
This is my previously installed EndeavourOS I am trying to put inside grub.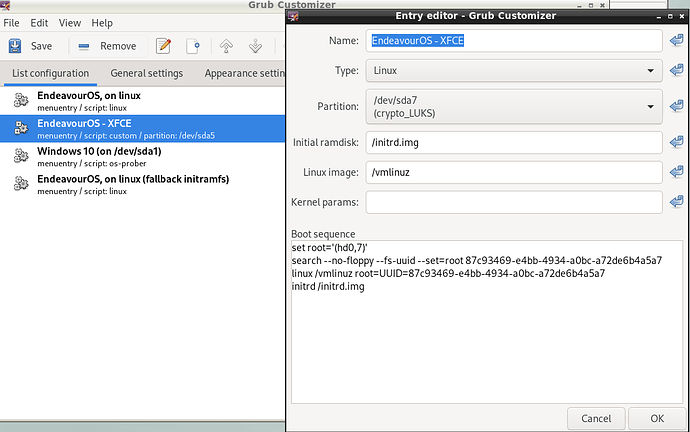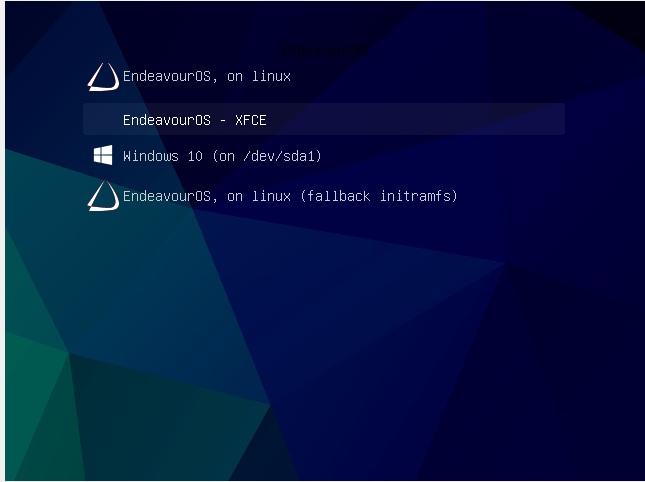 Here is the grub boot screen,
And here is the error message that i get when I try to boot into the previous EndeavourOS.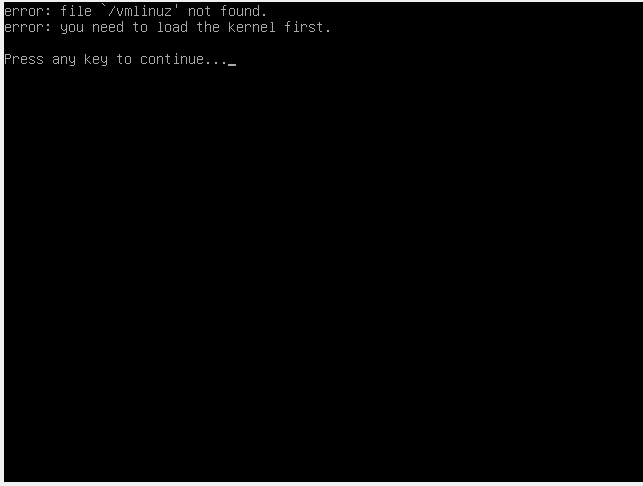 I am not too sure how to solve this. Any ideas?