It just looks much more modern.
A tad irritating (not Firefox's fault) that in Linux you can't use the same profile for both Stable and Beta, while on Windows you don't get the choice the other way; if you install Beta it replaces Stable outright.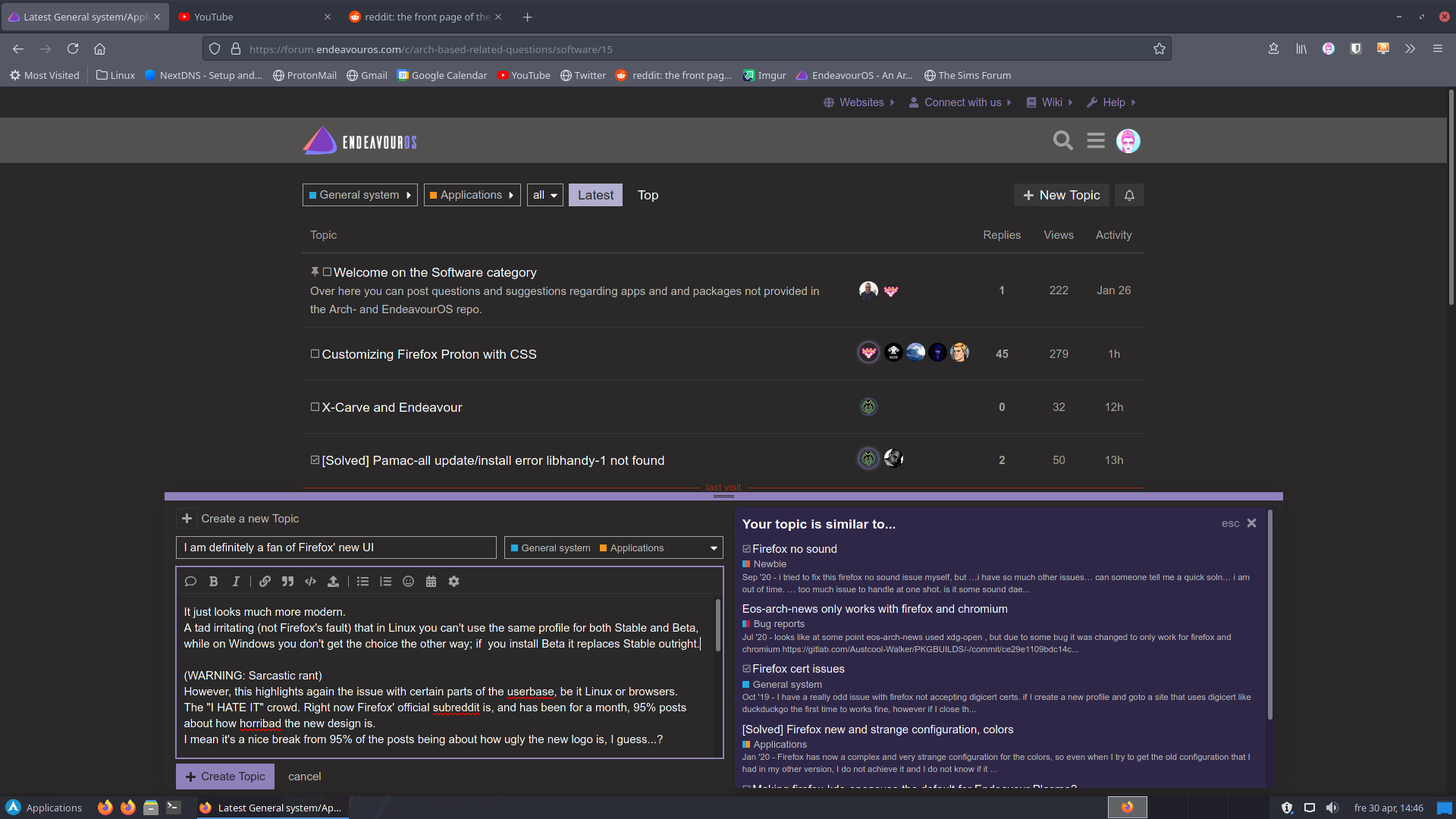 (WARNING: Sarcastic rant)
However, this highlights again the issue with certain parts of the userbase, be it Linux or browsers.
The "I HATE IT" crowd. Right now Firefox' official subreddit is, and has been for a month, 95% posts about how horribad the new design is.
I mean it's a nice break from 95% of the posts being about how ugly the new logo is, I guess…?
But it's not new. EVERY UI change made since Firefox became Firefox and Sea Monkey was forked to preserve the old UI (back in what, the year 1675 or something

) has caused Rages Over 9000!. I am old enough to remember when the big orange button appeared on the left side of the title bar; judging from the feedback online Mozilla lost 80% of it's users that very day.
Same with Gnome; the gnome reddit is now actually NOT 90% "Another feature gone" posts but instead "The new UI stinks!".
Don't get me started on the change from W2K to WXP. And you don't want to know how some users felt about going from W 3.11 to W95! The HORROR! The Bottom Panel HORRRRORRRR!
Yes, there are some legitimate concerns at times but the amount of people both believing, falsely, that they are The Majority ™ AND that they are Ignored ™ is just hilarious at times. I mean this is even a bigger outrage than the "The adress bar is in a different color!" outrage.