I'm comming to the best community because lately I've heard and read a lot of good things about Plasma 5.25 and started to test it on VM. I'm aware that it has some bad things as well, but nothing is perfect (except for EndeavourOS, of course

) and I think I can manage those known little issues.
I like how easy is to get a nice looking desktop (yeah, for me):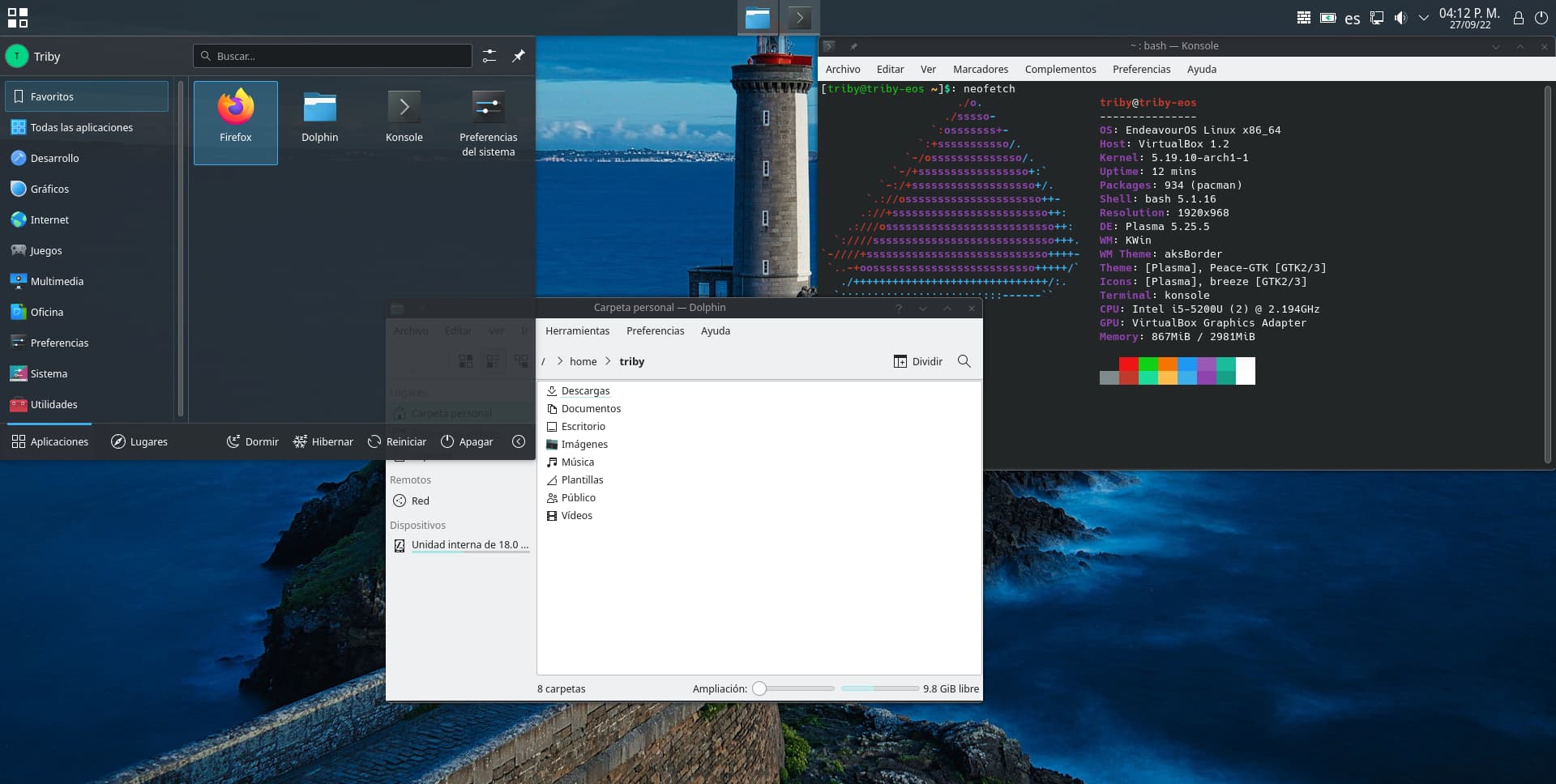 One of the reasons I didn't use it before it was I've found in Cinnamon DE a easy way to manage virtual desktops and apps, but now in Plasma is pretty easier: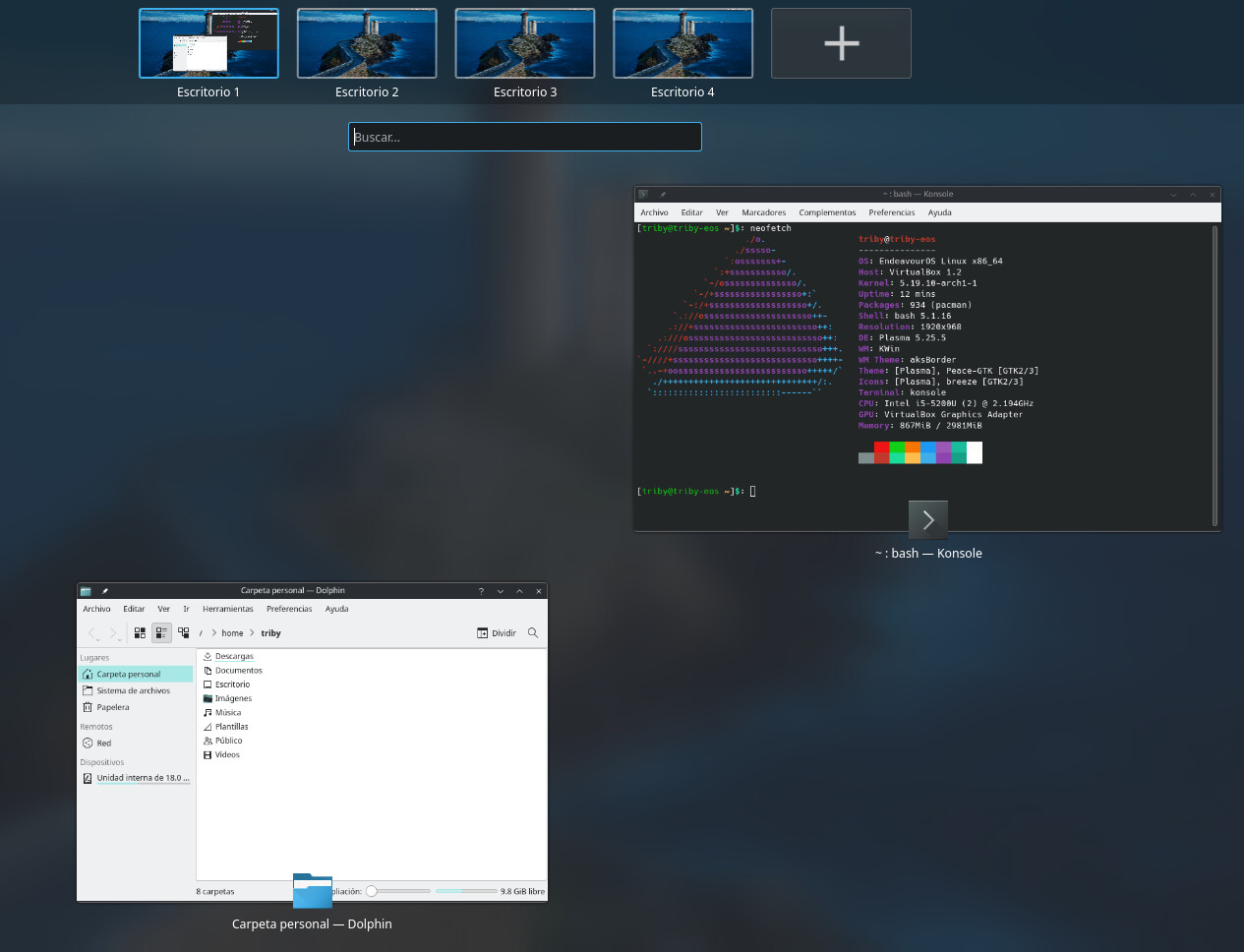 The plan is to keep testing for a few weeks on VM and replace my current DE when I'm ready.
What's the better way to change from Cinnamon to Plasma? Wil it work to just install Plasma and remove Cinnamon or is it better to reinstall EOS?
Thanks in advance.