Hi guys,
I REALLY hope someone can help me here. I have an issue with KWin affecting an app that I run via Wine. I'm running MuLab 9 demo via Wine, and everything works fine, except for one issue. When you open ML9 and right-click on any track head, and then click on "Choose Target Module" as in the image, the window goes on and off instantly. It likes that the new window that should pop up stays behind the main window.
Why do I think there is something to do with KWin? Because if I use KDE with Openbox, I can keep that window on top, holding CTRL or SHIFT when I click on "Choose Target Module". That works!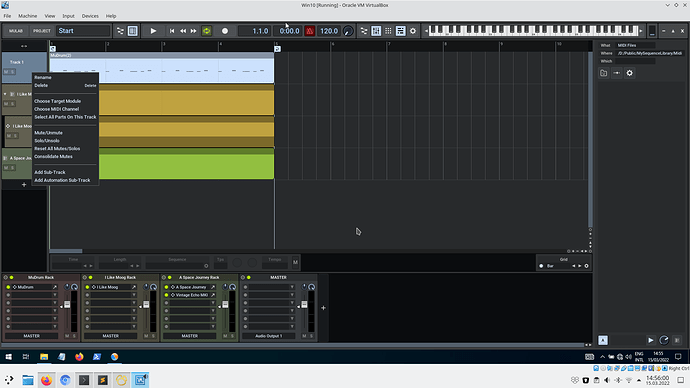 Another clue that the problem may be with KWin is a workaround found here, where you just need to uncheck the option "Allow the window manager to control the windows" on winecfg. That option basically takes the app away from KWin control. However, this workaround has some minor problems, too.
So, my question is, is there a way I can create Windows Rules to minimise the influence of KWin on an app? My logic is that if the app works with Openbox and it works when I don't allow the WM to control the window (via Wine winecfg), maybe it will work if I can reduce the "influence or impact" of Kwin on the app.
Any thoughts?