My install is BTRFS on LUKS following the guide from the wiki.
So I installed the updates that came out today, but didn't reboot until a few hours later. When I finally did restart, grub informed me that none of the partitions were unmounted and the shutdown procedure failed. So I forced a reboot.
Once I decrypted my partition, I saw this: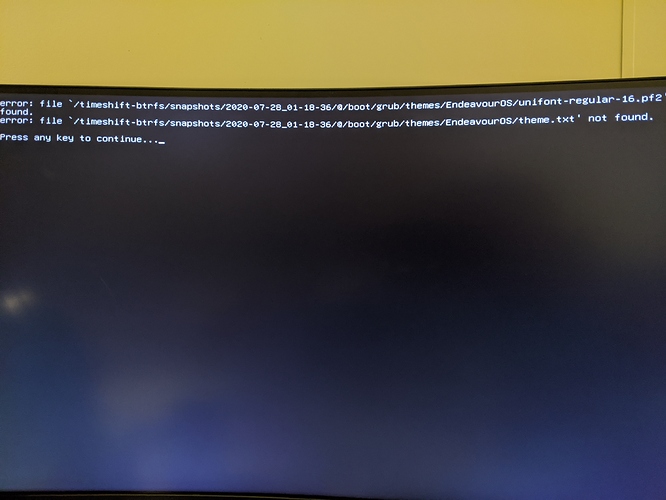 Which then went into this: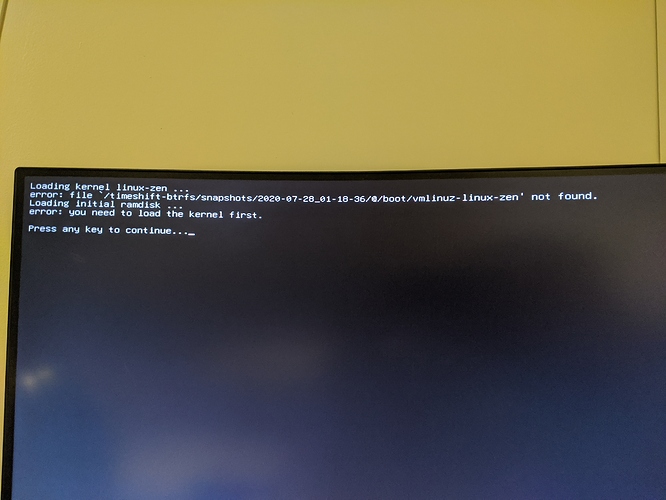 Would I be ok to delete the oldest snapshot as that's the one that seems to be causing me issues?
I need this running for work tomorrow, so I'd REALLY appreciate some help.