Hi,
So I'm working on a bug I noticed in the e-mail application called Betterbird (forked from Thunderbird) where:
The System Overview (SUPER S) Icon is missing for Betterbird.
The correct icon is showing for Betterbird in the Gnome Dash and All applications (SUPER A).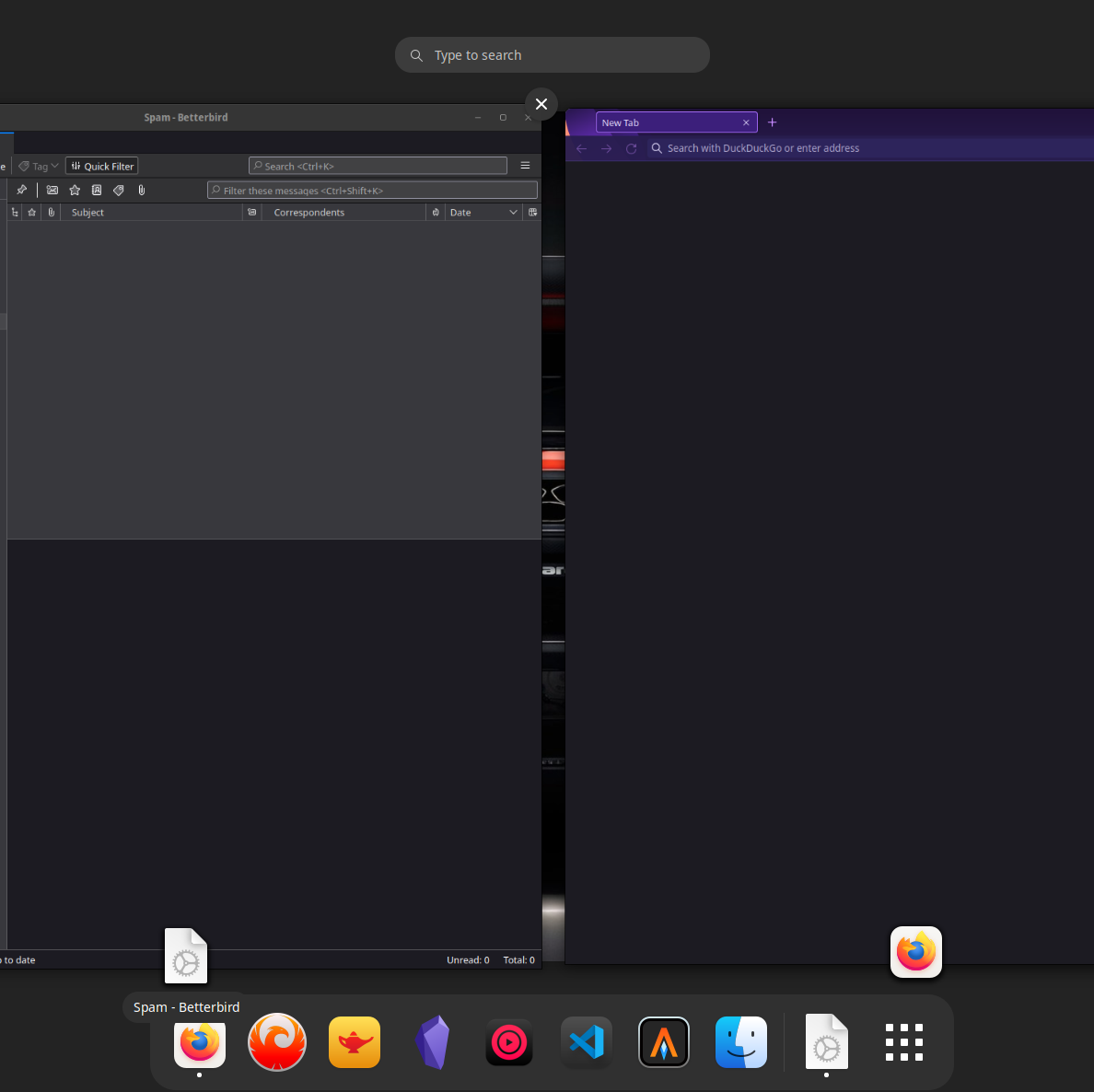 Troubleshooting:
By default the icons are placed by the AUR install in the "/opt/betterbird/chrome/icons/default" directory.
The Betterbird desktop icons are placed in the "/usr/share/icons/hicolor" as soft links. I assume this is why the Gnome Dash and All Applications show the Betterbird icon.
Any suggestions on how the Gnome System Overview fetches the icons are welcome.
Thank you.
References:
Betterbird GIT Bug:
AUR Reference:
https://aur.archlinux.org/packages/betterbird-bin