addguard mv3
Mozilla reaffirmed this week that its plan has not changed. In "These weeks in Firefox: issue 124", the organization confirms that it will support the WebRequst API of Manifest v2 alongside Manifest v3.
I'm fine with that. Make Goolag Chrome and all Crapium-based browsers more aggravating and annoying to use, please! Make it the most painful software experience ever, I dare you!

I didn't watch the video because I have no interest but just a few points from me.
An Adblocker like ublock origin does a lot more than just "block ads". It can be used to filter traffic to protect privacy, increase security and do all kinds of other filtering.
Manifest V3 doesn't eliminate blocking ads. It makes ad-blockers less effective and stops most of the other benefits of adblockers.
When other products claim their ad-blockers "still work" that doesn't have a lot of meaning. The removal of the webrequest API is a real problem still.
This just further makes Firefox and it's derivatives the only viable choice if you care about protecting your privacy or advanced ad-blocking features.
If all you care about is basic ad-blocking you can achieve that with a simple DNS blacklist like a pi-hole or similar.
You have presented video content in a text form pretty well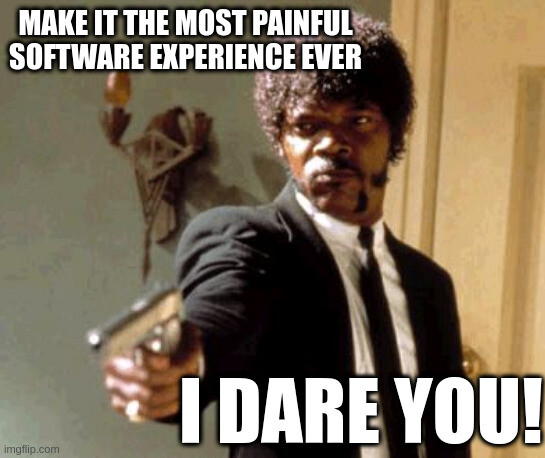 Here is something for our German-speaking colleagues on this topic:
Does anyone use this? Good/Bad ?

I'm using AdGuard DNS.


You can also host your own DNS server and use one of the pre-built block lists.
Where there's an annoyance, there's an annoyed developer ready to fix things.
I used TamperMonkey in the past and didn't have any issues. Recently returned to using userscripts and have been using ViolentMonkey instead of TamperMonkey since it is opensource.
2 years is a long time. We can have peace of mind.

Most of for instance Googles ads would require you to block Google/YouTube entirely as they're served through the primary domain to bypass DNS blocking. DNS/Hostname blocking requires supplementary adblocking in browser to catch everything.
That's why ad blocking on Android for instance in applications can get complicated. You can't just block all the hosts because it breaks things so one of the best ways is to not even have Googles ad framework but clever developers implement their own ads not using Google that if you block the domain it'll break the app so youre stuck with them.
what about using Brave browser? I It currently blocks all ads plus Youtube ads…
No thanks.