Hey everyone! When I'm using Google Earth and zoom in, this is what happens: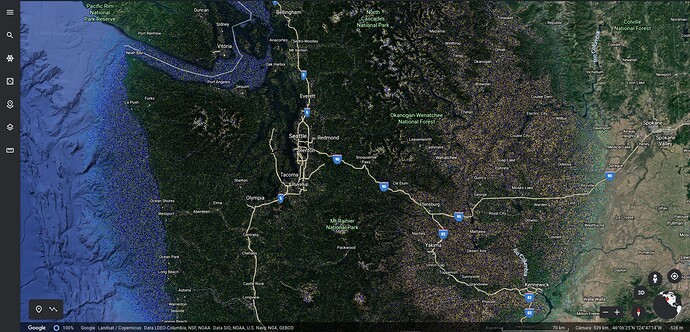 My GPU Drivers are updated and this issue happened in openSUSE too.
[xico-endeavour@xico-desktop ~]$ inxi -G
Graphics:
  Device-1: AMD Navi 22 [Radeon RX 6700/6700 XT / 6800M] driver: amdgpu
    v: kernel
  Device-2: Logitech Webcam C270 type: USB driver: snd-usb-audio,uvcvideo
  Display: x11 server: X.Org 1.21.1.3 driver: loaded: amdgpu,ati
    unloaded: modesetting,radeon resolution: 1920x1080
  OpenGL: renderer: AMD Radeon RX 6700 XT (NAVY_FLOUNDER DRM 3.44.0
    5.16.1-zen1-1-zen LLVM 13.0.0)
    v: 4.6 Mesa 21.3.4
[xico-endeavour@xico-desktop ~]$

This happens in Firefox too, but I use Vivaldi.
Does anyone else have this issue? Thanks