Gnome 44 has done quite a bit more than incorporate some information panels, in this major release,The biggest reason to update may be the welcome return of Nautilus (Files) expandable folders after a long hiatus while it was reworked into GTK4,
It will be a welcome return after reading so many complaints about it. Gnome was always very clear, it would return in 44. and to, this shows Gnome developers are listening. Personally, I like doing things the Gnome way and wish they would incorporate some of these great extensions into the core. But there are so many extensions to choose from, like Dash to Panel, Dash to Dock, Just Perfection, you can really make it your own and they are 44-ready.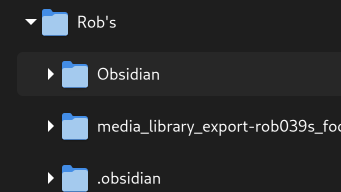 ddterm, a handy drop-down terminal, much like Quake-mode but without all the bloat, is still not certified for 44 but there is a workaround by adding "44" to the metadata.json but it is just getting around the version checkingI I am waiting for Gnome to certify it.
Users of MEGAsync with nautilus-megasync will be happy to know it integrates with Nautilus into the right-click context menu. Very convenient.

Overall, GNOME 44.1 is stable enough to be my daily driver. I do need to cut down those 16 extensions, but they are so darned useful.
Is there more to know about Gnome 44 with their first point release? What have I missed, what are your thoughts on 44?