Hey all!
After updating yesterday and cleaning up my laptop from DEs I wasn't using and cleaning pacman cache after this, I can't boot into the system anymore.
When turning on I see the EOS splash screen, and whether I choose normal boot or fallback boot entry I end up here.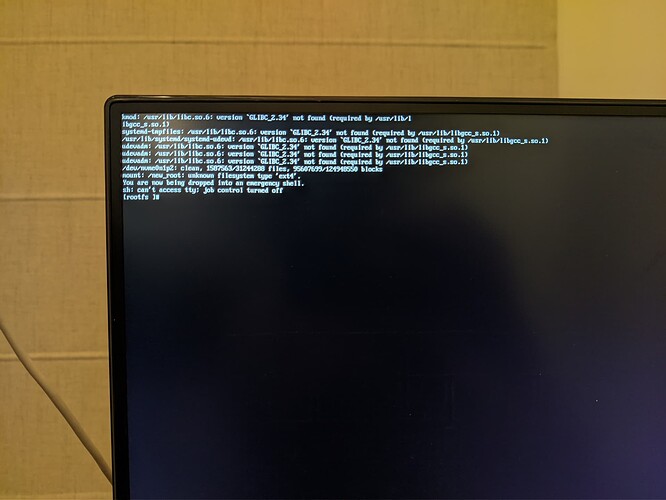 I don't know how to proceed to fix especially as it seems the laptop doesn't read any of my keyboard usage as you can see here: https://streamja.com/pMMG6
Secure boot is disabled.
If I try to get into grub by pressing ESC after pressing F12 while booting to get into boot image selection it crashes immediately and goes straight to the EOS splash screen, and then to the error above.