Alright. Thanks to @dalto the other day → I've decided to rid my system of fish. It's not been nearly as easy as I had hoped. I've had to timeshift several times again.
Problem: every time I remove fish with yay -R fish I no longer have access to TTY or konsole. Konsole will launch long enough to see it on the task bar and immediately dissappear. In a TTY, I'm able to enter my user name, it asks for my password, and then immediately returns to ask for my user again.
Per their uninstall FAQ: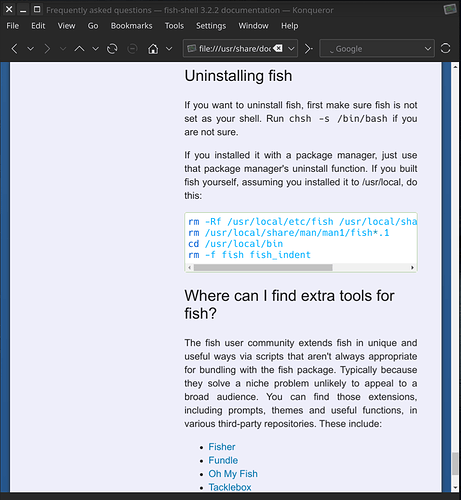 So my first step:
derek@t480s ~> chsh -s /bin/bash
Changing shell for derek.
Password: 
Shell changed.
derek@t480s ~> 

Done. No problem.
At this point I've tried a number of things → but this is where I currently am.
I can still access a TTY and Konsole. I STILL have coming up even after a reboot, in both TTY and Konsole. In my konsole profile - it's showing /bin/bash though.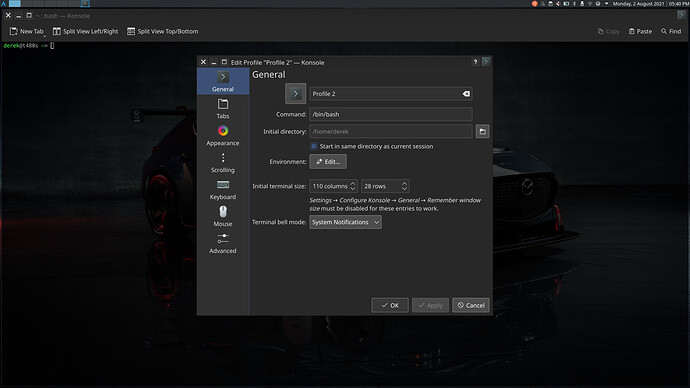 If I open konsole or TTY now, it STILL comes up with fish. Now here's where I keep getting stuck. I have tried before a restart, after a restart, still in fish, and exiting fish with /bin/bash
yay -R fish

It goes through no problem. Executed fine and uninstalls.
EVERY SINGLE time I uninstall it → I'm left in a disaster. I Immediately no longer have use of Konsole or TTY. I have had to timeshift backup (via the app → timeshift --restore is unavailable since I have no way of using pacman). Root password still works - because I can still use timeshift/gparted. User password still works as I can log in no problem.
Can anyone help?
I'm on a fresh timeshift. The ONLY thing I've done so far is step one - chsh -s /bin/bash
What's next?
EDIT: If applicable: I changed this to my default shell following their help guide as follows.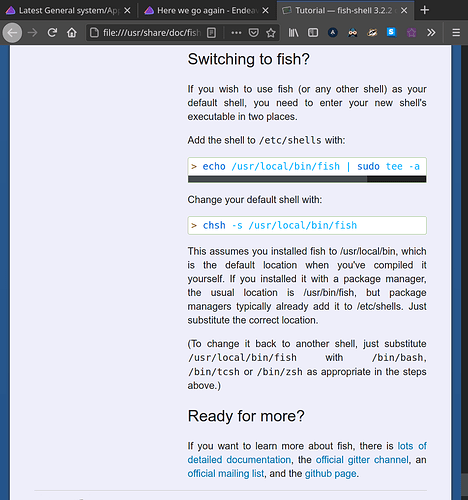 Also - In complete disclosure → this is Arch(fi) KDE, not EOS.