My favorite computer magazine uses special characters in some of their tables to show if something is good (+), very good (++), bad (-) or very bad (–). But these characters do not show in my firefox. It rather shows as missing characters: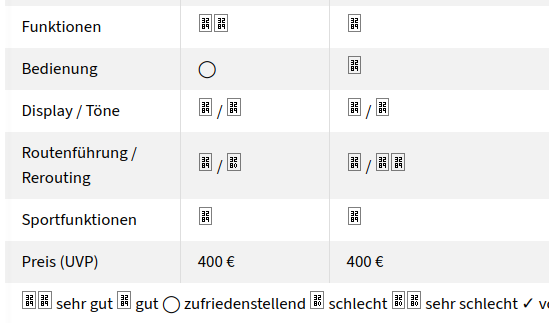 Here is in an example how that is supposed to look like. Picture from the print version:

I am using gnome, firefox 103.0.1-1 and the noto fonts
noto-fonts 20220607-1
noto-fonts-emoji-apple 1:15.4-4
noto-fonts-extra 20220607-1
In the firefox fonts settings I allow a webpage to download its own fonts.
Any idea what I can do to fix this?
PS
This is the original table. But I am afraid you can only see that if you pay for it: