Hi, this is my first time using any Linux distro at all so I'm sorry if I'm not familiar with any terminology
I've been running EndeavourOS on VirtualBox to test it and I went through the installation and selected i3wm, KDE-Plasma, printer support, and HP printer packages and everything went ok until it reboots to finish installing. Then it gives me this error: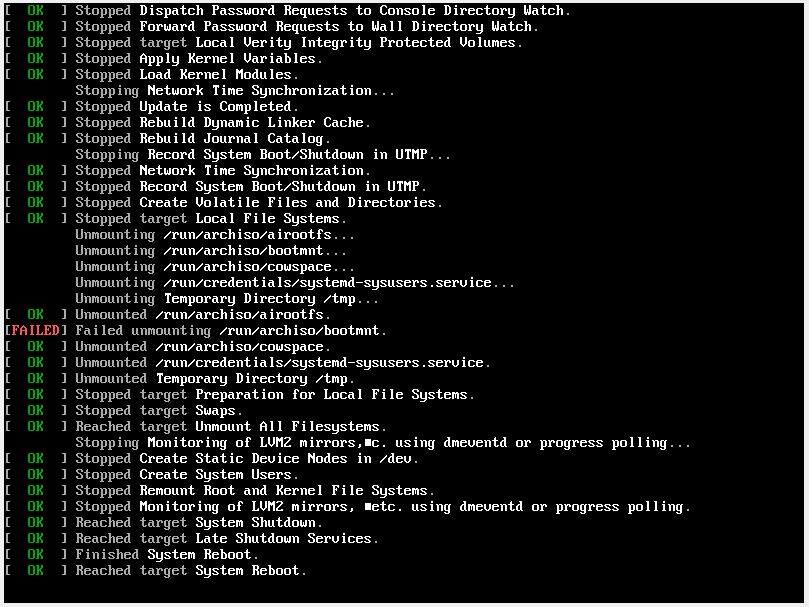 (Failed Unmounting /run/archiso/bootmnt)
Then it gets stuck in that same screen and doesn't let me do anything
Do I have to give it more time? How can I fix this in Virtualbox and if I can't, will it successfully install if I install it on my actual PC? Thank you!