Hello,
I did an update yesterday and after reboot I am blocked with this error message:
OK Finished notify about reboot on special conditions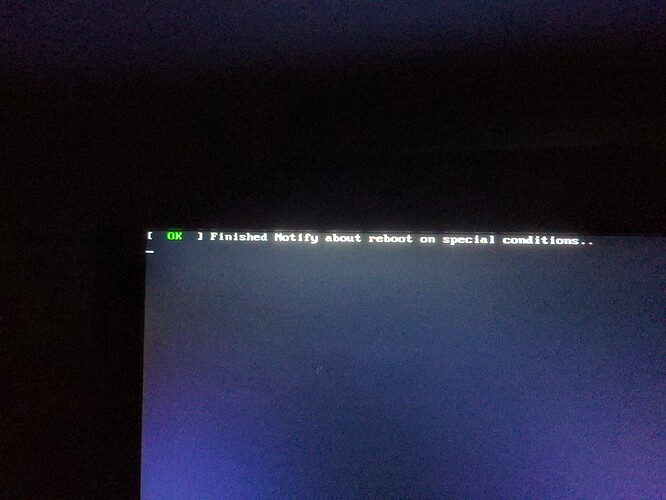 And then nothing, the message stays there. My only option is to turn off my computer with the power button.
What could be wrong?
Thank you.