It seems like I was just gushing about how well installation went on my laptop.
Oh well. This happens.
I really enjoyed the experience on my laptop so I tried to install on my desktop, which has Windows and Manjaro in a dual boot on the same WDC drive.
The condiguration looks like below.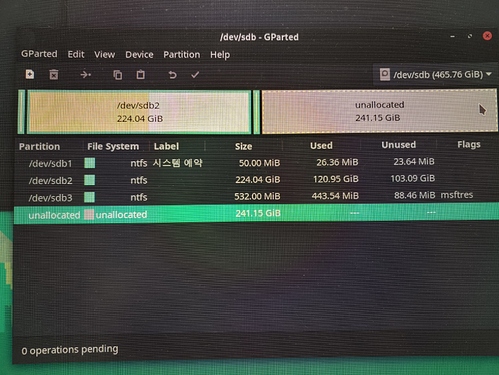 Note that the empty partition is where Manjaro used to be, and where I attempted to install EndeavourOS.
The Error message is as follows.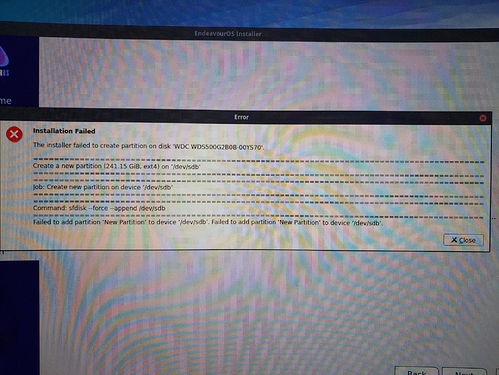 For the time being, I've reloaded a timeshift backup to restore Manjaro.
If you guys know a fix for this, please let me know.
Oh, and apologies for photos, I can't screen shot them and post them on the main machine…
It seems like deleting Manjaro has created issues with GRUB.
I now boot into grub recovery mode.
I tried following the steps here to fix this but now i just get a black screen…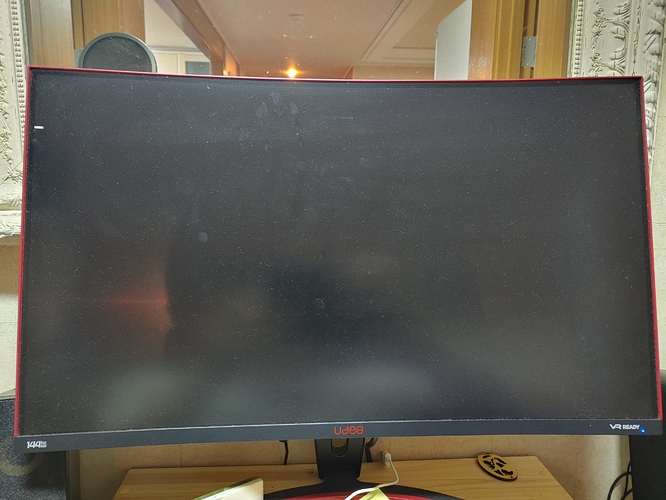 Aight guys Update.
Before, I manually installed, I wanted to do the easier method and make sure Windows wasn't broken.
I installed Fedora on the empty partition hoping Anaconda could fix Grub for me(I have like 10 different distros on 10 different USBs just in case) and it worked!! Windows is back up amd booting. I repeat. Windows I booting
Update 2
OMG I LET WINDOWS UPDATE RUN FOR INE TIME AND IT FUCKING NUKED IT SELF ALDKFKDNEKWODNFOVDPWNKWNCOCNDKFFKKFFNDJCKSOWK