Hi
I wanted to paint a wallpaper, by way of thanks for EndeavourOS, and hoping that people enjoy it.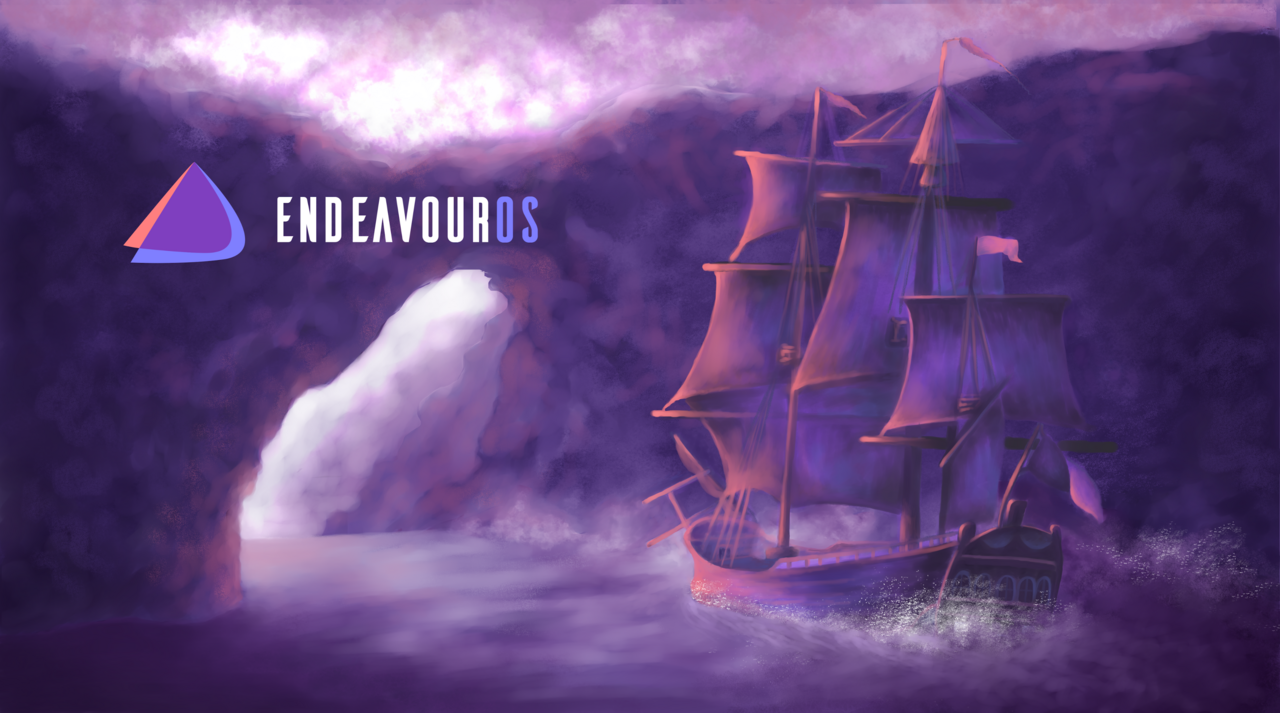 Very nice indeed! Thanks!
Wow, thank you, this is realy beautifully done!
You're very welcome. Glad you like it!
Thank you Bryanpwo!
Hope you enjoy it.
You really have a lot of talent and a very good savoir faire !
Thank you very much, judd. Enjoy! And I've just remembered I meant to upload a greyscale version also, so there's 2 choices/effects … will do that now.
A greyscale version. I'll do a greyscale with the coloured logo, too.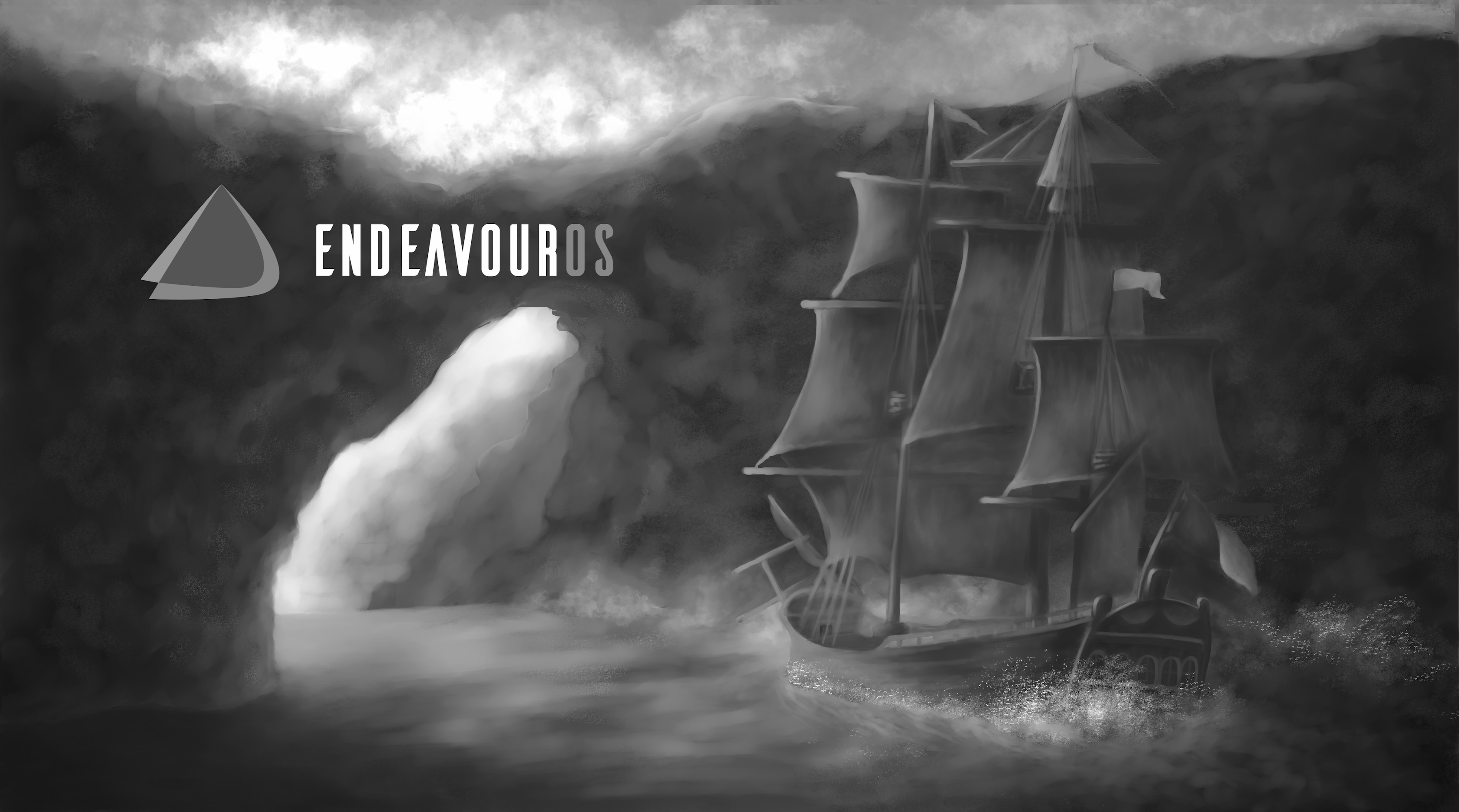 Greyscale + colour.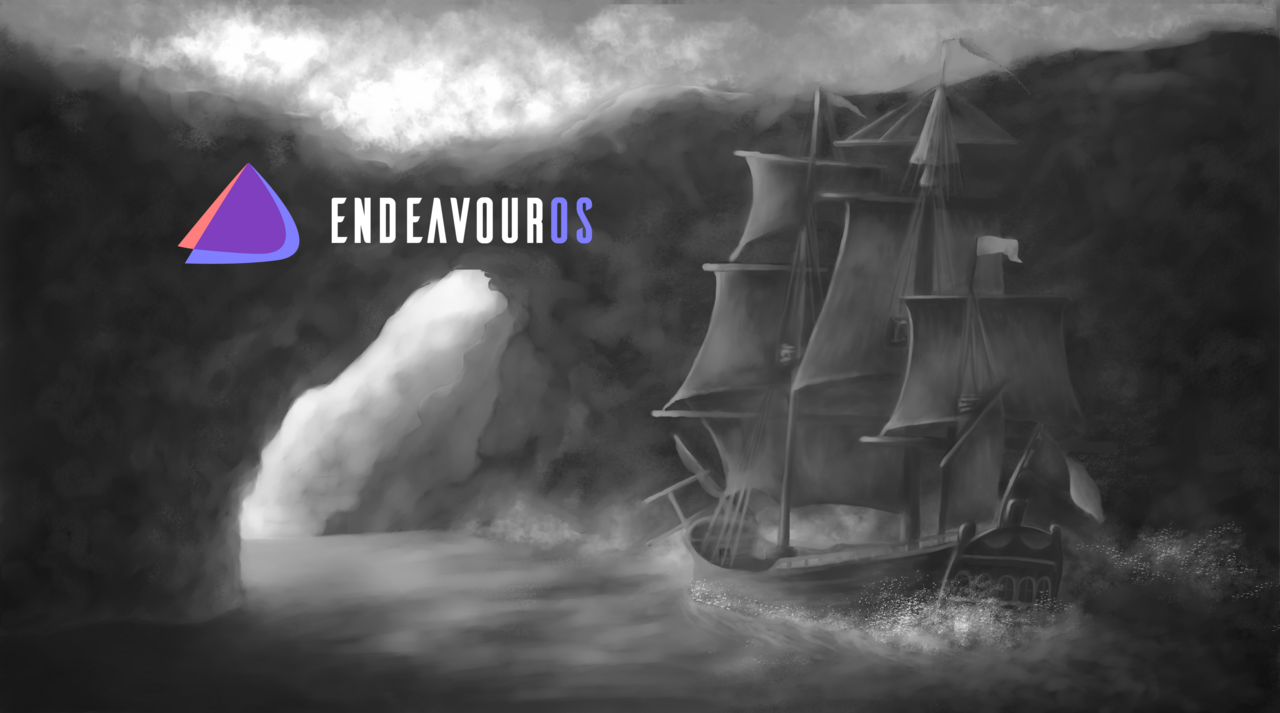 We have a space within the forum for monochrome backgrounds, come and see if you like them!

Nice picture.
Would it be possible to post a 4K-ish resolution of color one in the original post like how the complete greyscale one is 4K-ish?
Great! Will go and have a look.
If the ones I've added need moving, no problem.
Thank you zoli62
The colour version in the original post I think is as big as I can get it … I'm not great with all the numbers/resolutions stuff, lol, but on looking up 4k it's saying 8mb+ and similar pixel width/height to the colour galleon, which is 9.2mb and 4041x2250. I couldn't resize/upload it larger via postimage as their limit is 12mb. The original, before I scaled it down for upload, was 21mb … not sure how I could get that uploaded, but, if it's possible …
What an incredible creation for a wallpapaer! My heavens you are talented! Many, many thanks for posting this.
Wow, thank you!
Very kind of you, and you're more than welcome; hope you really enjoy using it.
https://forum.endeavouros.com/t/grub-doesnt-generate-boot-entry-for-archlinux-after-changing-theme/7843/12
Just tagging this on here, as it has a colour and a black/white low rez version.

I see that the artist is not on the forum anymore, and Google Picture search does not find any better results, but I still want to try
Would there be some high-resolution version of the ship-wallpaper from OP be available anywhere?
It's a great loss for the forum that the OP is gone. She was a very respected member of the community. There is, as far as I can tell, no way to contact her off site, because she didn't leave any contact info. So we can only hope she makes a second account and uploads a high-resolution version.