But there is not a GOG client for Linux

how i could play a game from that store?
I'm dual booting to Windows for CP2077, shh don't tell anyone! Back to EnOS as soon as gaming session is over…
Yeah same here, plugged in my old win10 SSD…
Had audio issues and framedrops to about 40-45 fps while running with medium to high settings on linux
Now, I'm running everything at high settings, and some stuff even cranked up to ultra at a solid 60fps
@Krimkerre and @akej74 I will let you in on a secret… I do 90% of my gaming on Windows 10. They just work with minimum faffing about. I only game on Linux with some of my favorite old DOS games.
stills feels a bit dirty though

There is no need for any client, you can just download files and install them directly in Wine and use Lutris as launcher, learn more
A bit?!
You guys will newer wash out from it…How dare you?!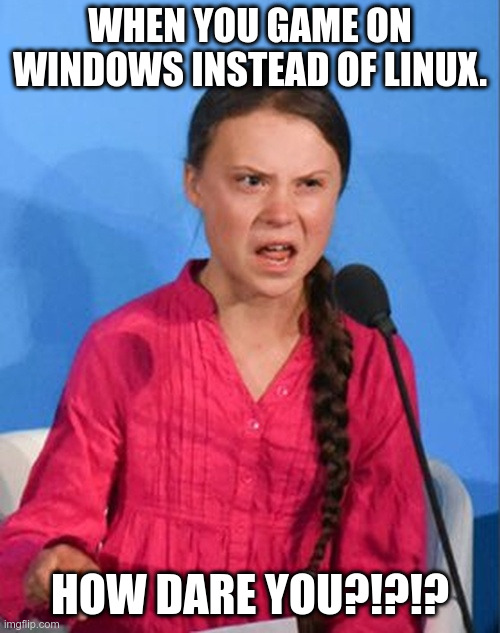 That's what i call instant karma!


Good, someone else might learn in the process.
Couple thousands different configurations / someone didn't install drivers
Gimme a break…

If cyberpunk 2077 doesn't have turkeys i ain't buying it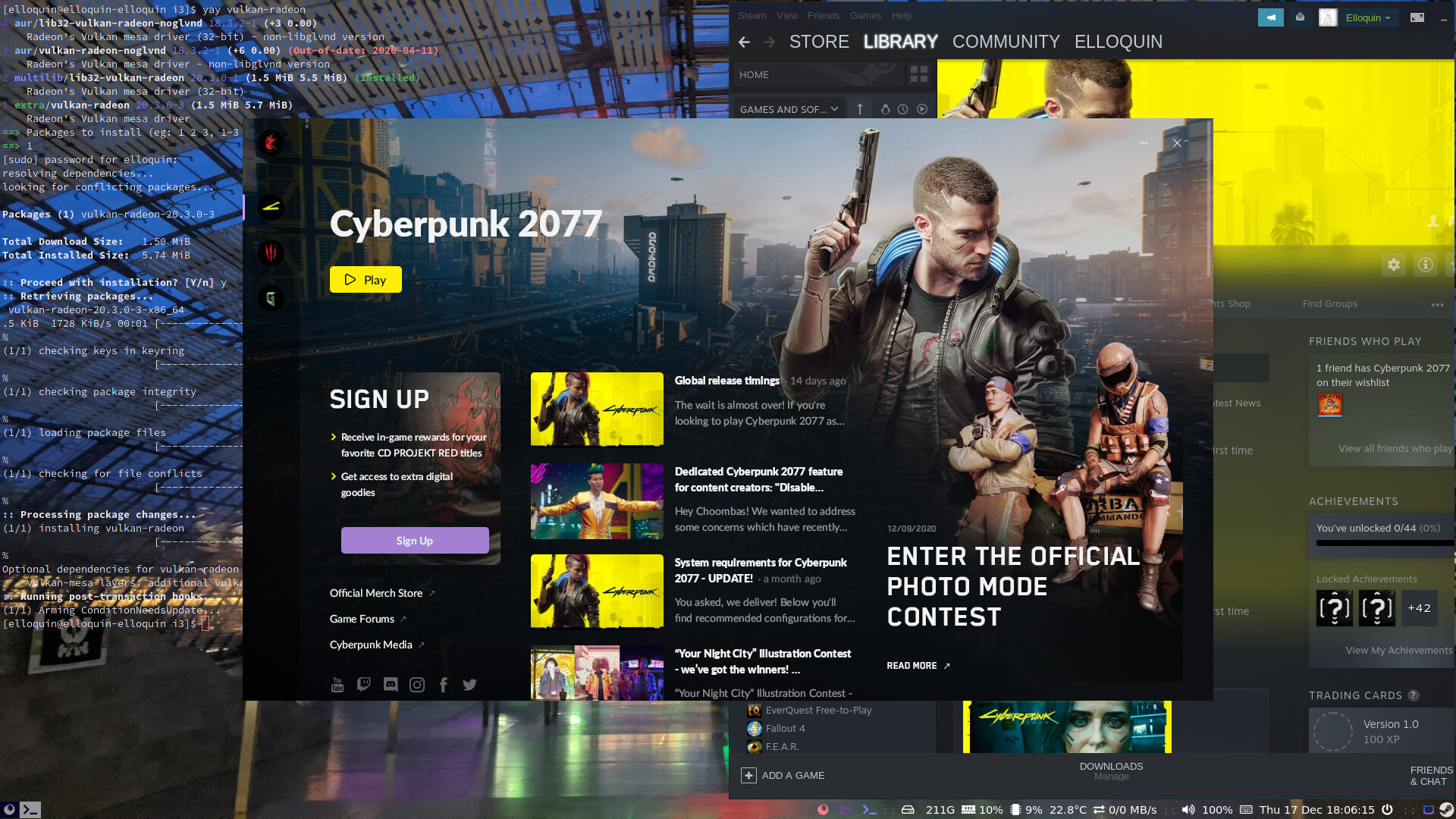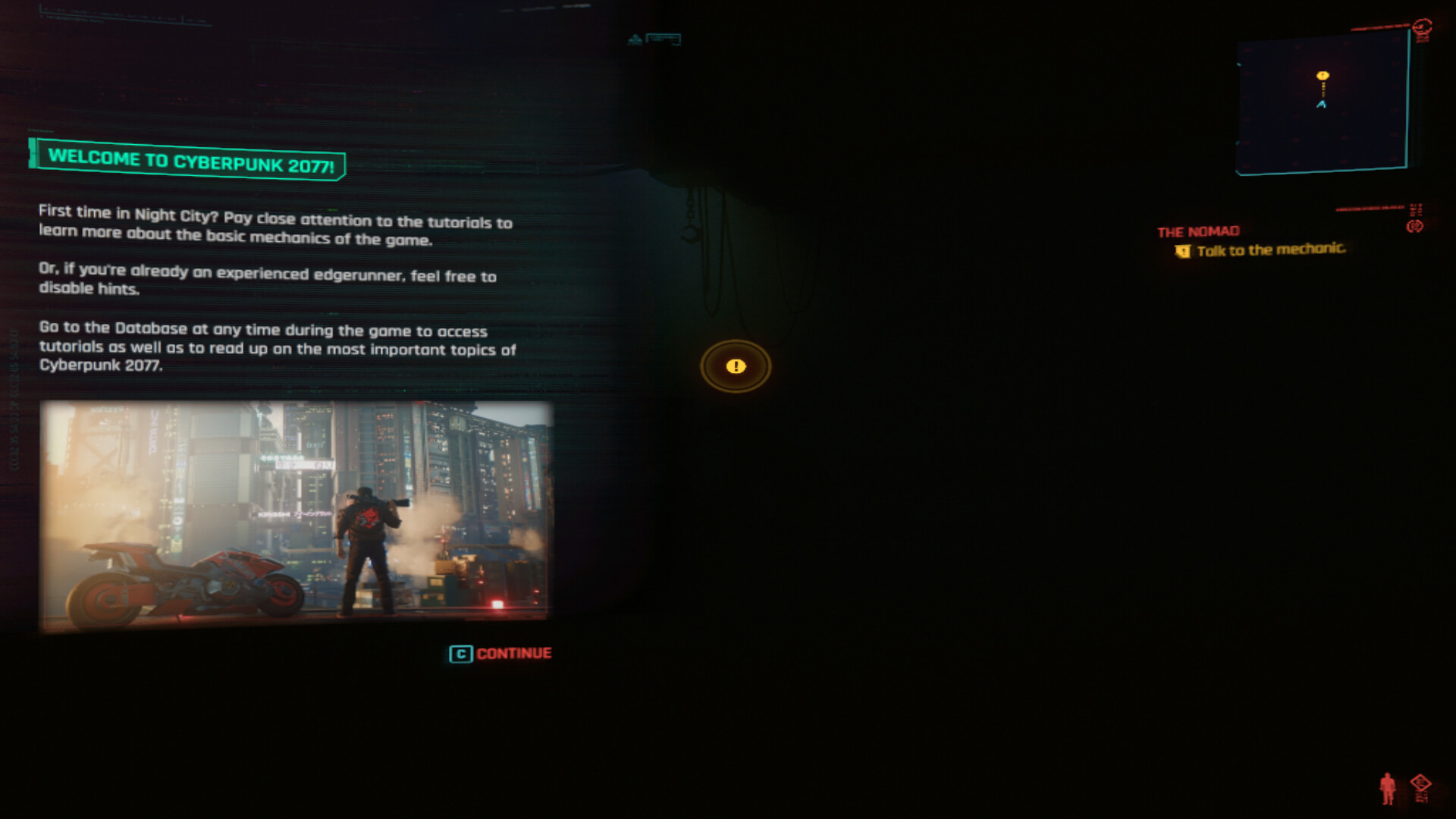 Needs tweaking but runs
Seems like the latest Proton Experimental fixed my missing audio bug

Guess I can ditch the Win10 SSD again
That's awesome. That sh** is really worth the price. Didn't have such a good laugh for a long time. Unluckily I don't own a PS5 yet or a PC which is good enough for the game. I would order that one instantly.


So is Proton 5.13-4 good enough for this or do we need to use Proton Experimental?
I'd recommend using Proton Experimental…
Solved a lot of issues over here…
Good to hear, literally just bought the game and am downloading it now (I really love having gigabit internet).
4 days ago I was having missing audio channels…
It was like the game was sending out 5.1 surround signals, while I only have 2.0 output…
And I wasn't the only one with this problem… a lot of other users mentioned the same stuff…
It meant the radio stations in the car would be silent, when entering a dance club the music was inaudible, whenever you turned the camera away from talking npc's the spoken dialog would cut out etc…
with the latest update to Proton Experimental it seems to have been solved