You know, done sideways that would probably fit on my address label stickers…!
edit - Thanks glabels!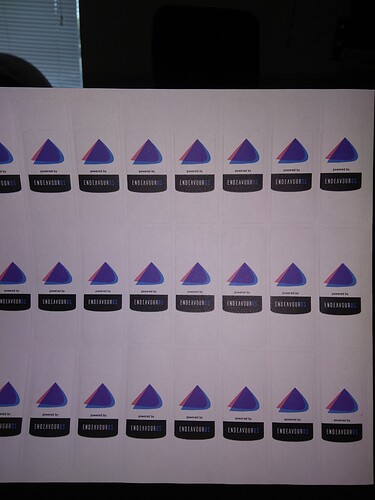 Your Tux has interesting diet

I have already made something like this
let's see how slow postnord can be - it has been dropped off to the local drop-point.
Don't hold your breaths. Their "best" achievement so far is delivering horse semen (for insemination purposes) that was sent to be delivered over night and kept refrigerated, three weeks late and unrefrigerated during 30 C summer degrees.
Yay, the rancid horse spunk finally arrived.
Nice!

It takes the time it takes!
They have arrived! Like them! Thanks!
That is super cool!!! I'll buy 2 tomorrow for my desktop and laptop! This is awesome!
Are these case badge stickers still available? I could use six of them.
Is there any design for t-shirt?