Some of this has been discussed in other post but to eliminate confusion I started a new topic.
I tried installing the Cassini iso from a USB stick on an old Intel generation 2 core i7 system. This PC in the past has caused some Linux Distros to question my EFI firmware and ask for conformation to force UEFI booting.
At the boot menu I chose the first option and hit enter. There was a ~10sec pause with a blank screen and then a bunch of errors about a blacklisted hash error; same error over and over.
But it eventually let me install. I noticed the new Boot choice menu but I had to choose the Grub because it calls out that need if you use BTRFS and want to boot snapshots,
So I'd classify this as a successful install if you ignore the strange errors at first.
However, I tried the same thing on a 2011 Macbook Pro which has their version of EFI firmware and it crashed as soon as you hit enter on the bootloader menu for the installation choice. Again using the default first choice for no Nvidia graphics.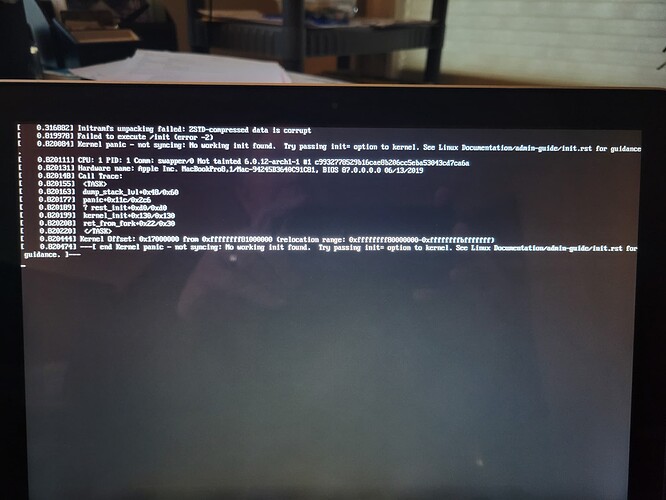 I was able to go back to the Artemis Nova ISO and install that and allow the upgrade process to move the Macbook to Cassini without any issues. In that case I used the Online install of EOS-Plasma and it installed all the latest packages so I had Cassini on the first boot.
So for my Macbook the only way to get Cassini is to start with the Artemis Nova ISO and not the Cassini ISO. You don't get a boot loader choice this way but for me I need Grub anyway since I use btrfs bootable snapshots