Hi
Previous problem here - Solved -
I recently bought, on steam, I fear this was a big mistake, the game crashes consistently.


I found the gaming guide in the root off gaming. I have followed some step's from it.
General PC specs,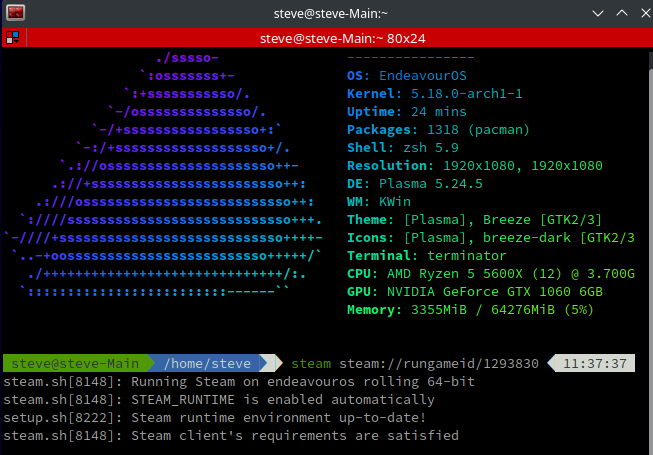 ProtonDB


I have tried also with protonGE, in game properties.
I also tried to create a log for diagnosis : That failed I cant find the log its-self.



According to the Guide that creates a log file, but its nowhere to be seen, even with
hidden files turned on. If I could locate it, we may have been able to analyze it!
Any and all help gratefully received.