I was looking for how to handle all these possible scenarios when there are AUR Updates.
The Discover refers us to this YouTube where the creator uses a freshly updated computer for the example of how to update, which of course results in… there is nothing to do.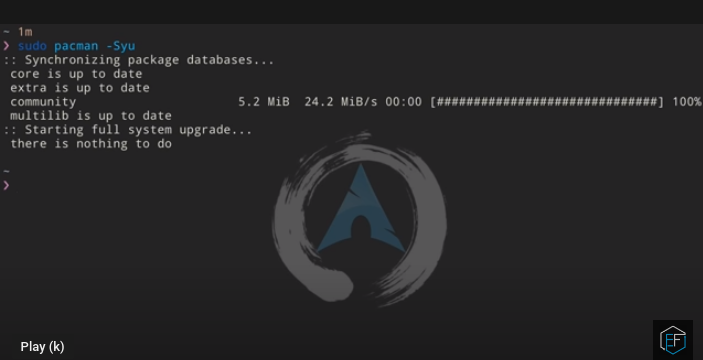 So what's point of the video.
What I want, and am sure others would like is to see, is a walkthrough on how to handle the possible scenarios, how to answer the questions, and which options to choose, and the possible impact of taking those decisions when there are AUR updates.==>


Obviously the gold standard on maintenance is helpful A Complete Idiot's Guide To Endeavour OS Maintenance / Update / Upgrade - but it's not dealing with this part. Maybe @fbodymechanic could update to cover this part of maintenance.
Should we be saying Y(es) to everything to get a clean install, or the maintenance scenarios. I wonder if this is not keeping old copies of outdated packages for no reason by selecting N.
Am I alone on this, or is there some document other than the Arch Wiki (which also fails to cover these points) that I have missed? Please forgive me if I conflating Pacman and AUR, since it's all being run as a script in the Welcome app.