Sorry my bad

No problems, getting old is no fun, take the piss all you want

it was more than half an hour, but you should note that the software is in an early stage(Pre-alpha Stage) and according to the github issue tracker there are still some teething problems.
Is the add emoji not working?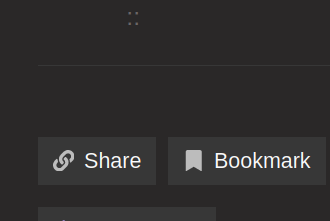 All I am seeing is two colons??
I wonder if it is because my vpn is on? Hmmm. Will reboot in a bit.
Nope it's the same for me, I see two colons and a missing image icon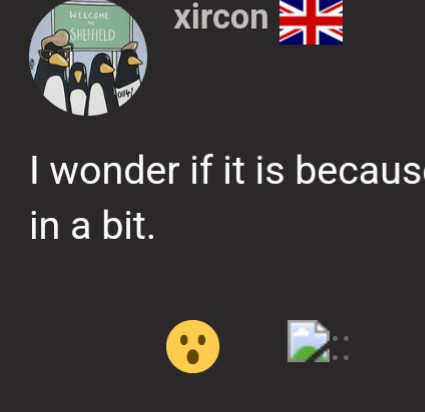 also firefox here:

It is happening on other browsers too.
I am seeing the same thing on mobile.
I clicked on it and 2 appeared, so it acts like an emoji even if it doesn't look like one
I know that web-based apps are out of favor, but I've used Atom extensively to write Markdown and ditched it for Obsidian which is another web-based application. I rely heavily on these for note-taking.
I'm very happy with Obsidian because it addresses what I was using Atom for even better. I take all my notes in markdown and now I can have them in a bundle with hyperlinks between them and nice graph visualization.
For editing text files in general, I've always generally used vi.
So I am the only person who uses Microsoft Word as a text editor for my code?

Just kidding of course!!!
"Batteries included" would be the opposite of "feature-challenged". Then again I wouldn't expect any more features than the ones already mention on the app's home page.
As the website mentions it's still in "Pre-alpha Stage". So the app currently is only for the curious.
lite-xl is interesting but what about performance with it being written in an interpreted languages like lua?
It's very very light and fast. Check it out.
I know rust is all the hype these days and I don't know much about lua, but I think you can write good code in most languages
Oh, okay! Will check it out when I have time. I am actually looking for a light weight code editor. Currently trying out "Lunar Vim" based on Neovim which is great so far.
I use AstroNvim, that is easier to setup and I think has less bloat. Check it out.
Interesting! On it's github page I also see "CosmicNvim" specifically for "web development" which is what I am learning. Will check these out.
the best freeware code editor for professional web development is vs code, it's from microsoft, i know, but that is a fact. Komodo isn't bad either.