Hi, new Arch based distro user here.
Two questions.
I have full disk encryption, and on boot I have text interface to insert encryption password to boot system and go to Grub.
How can I change (or maybe it can be implemented in the future by default) graphical version.
Similar to Ubuntu.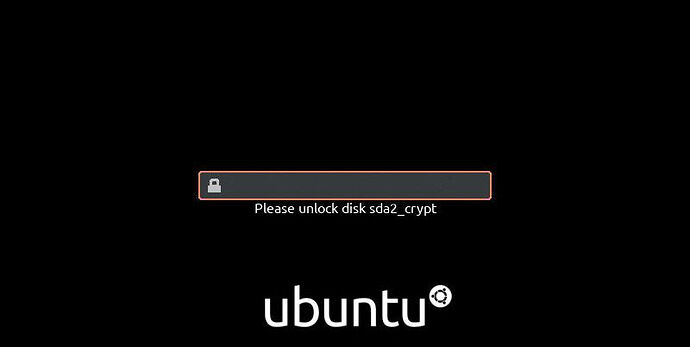 There is a system logo or wallpaper with field for password. It looks much better than just ugly text mode, especially on modern laptop.
And the second question is how can I encrypt only home folder? Other installers have this option to choose, maybe it is worth to add this also to allow user choose if they want full disc encryption or only home folder.
I followed few tutorials from web like this one https://www.raeder.technology/post/encrypt-home-directory and every time when I finish the process (without any errors) and login to check if it works, it doesn't allow me to login. I did the same on Ubuntu (heh I am switching from Debian/Ubuntu, to Arch based distro) and it works fine. After command ecryptfs-migrate-home -u user I can login to that account, check passphrase and cleanup, but not in Endeavouros, probably I am missing something. Any suggestions? Or did someone encrypt home folder and can share steps? Maybe I should choose something else than ecryptfs.
Thanks in advance