This topic is a split from the Terrapad 1061 topic regarding Arch Linux ARM (alarm)
As far I know, EOS does not support ARM right now.
I'm sorry for you.
But who knows what the future brings…
That would be nice, to have and EndeavourOS on my raspi and the rockpi. But i think it is a future wish which needs more devs to work on that.
You can go here and click on the Platforms tab at the top and see all ARM platforms that are supported. Select a Platform, then you will get Overview and Installation tabs. Installation tells how to install Arch Linux ARM (alarm)
I just installed alarm on an Odroid xu4. This gets you a base Arch Linux base install. Then like the Arch way, I installed xorg. Next LXQT, lightdm, and xf86-video-fbturbo-git which is the recommended software graphics accelerator for ARM as I understand it.
I am typing this post on Arch Arm LXQT in firefox. Here's a screenshot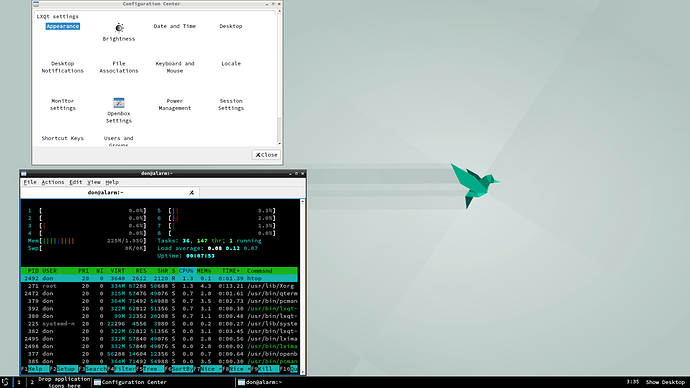 The Odroid XU4 is more powerful than the average Raspberry Pi, don't know how it compares to RockPi 64 I assume. On the XU4 it is usable.
Pudge
EDIT:
I am currently working on a project which MAY include installing a LAN server, or NAS if you will, on an Arch ARM device. This would also include an EndeavourOS base install for a x86_64 version of the LAN server.
@Bryanpwo Hint Hint
I would love to hear more on setting up a raspi (or odroid xu4) nas or nextcloud server using EndeavourOS. I'm sure there are people in this community who likes selfhosting and/or have privacy concerns. By the way, this can be extended to other tasks like pivpn, pihole etc.