Please try to steer clear of political and/or controversial topics. Thanks!
So no systemd topics and such?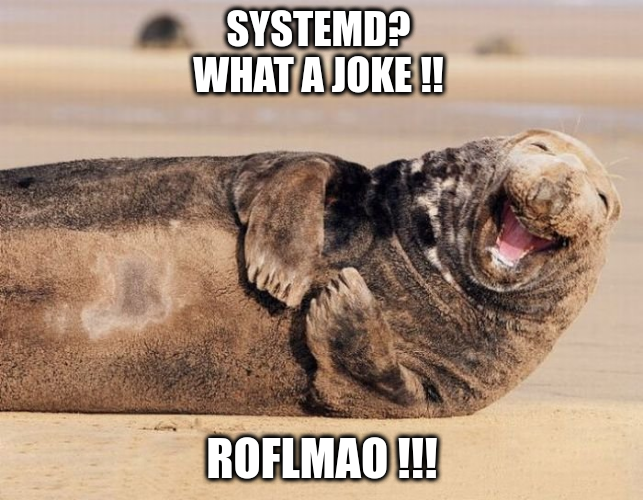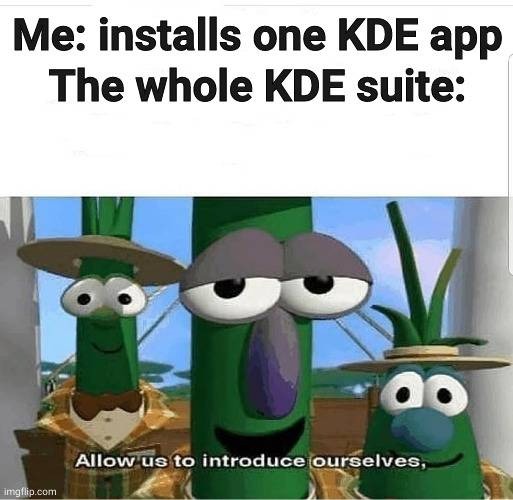 A guy gets pulled over.
"Do you know why I've pulled you over, sir?"
"No officer."
"Well" he said "this doesn't happen very often, but I've been following you for the last ten miles or so… and your driving is exemplary! Correct road positioning, perfect observation and due regard for other road users."
"Thanks very much, officer!" the guy said. "Do you reckon it's worth me getting a license then?"
The modern version of one of the recent jokes:
Q: How do you stop a charging elephant?
A: Take away his USB cable.
That it the one I was referring to.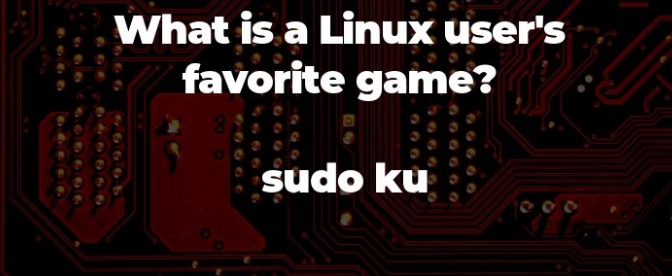 Does this suggest the distro is a joke?
Please check your 'location' when posting - interesting if elsewhere…
NO, its interesting rather, because the developers had made Gentoo a usable for new users as well.
Sorry for the mistake, I was just intended to have some light conversation regarding it, because for knowledge gain there is/are no borders. Knowledge can be received anywhere, because idea and concepts are everywhere.
Hence,
To maintain the philosophy suggested by you, I will delete it.
Yes sir, I am aware of this. Before presenting it here, I had checked the section "Other Distro News" , but was not able to navigate to the appropriate location as you asked for. Therefore, to have some (light-hearted) discussions I placed it here.
Sorry to hurt your sentiments.
Not a problem - although I don't understand the navigation difficulty! No need to delete - someone will move it for you if you wish - I just forgot how because I spend more time on the wiki than moderating! No sentiments were harmed in the making of these posts…
Edit: please say more about your difficulties in navigation - in a Private message if necessary. It SHOULD be easy…
I had replaced it, you can check it.
Where?
No need - I'll find it eventually, once I finish this little coding project I'm on…
(That's perilously close to being an appropriate post for here!)