Since yesterday I can no longer watch YouTube videos because YouTube requires me to turn off my ad blocker (uBlock Origin). But I don't want to turn off uBlock Origin. I would be interested to know what solutions there are to circumvent this advertising dictatorship, how did you solve it?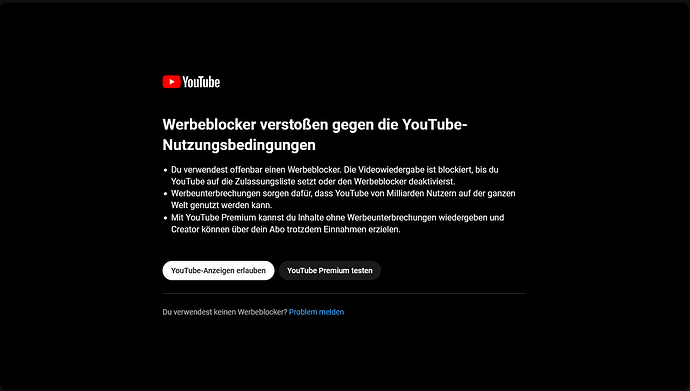 Of course i could just pay the 5.99 or 11.99 euros for an ad-free account, but if I had to pay for every service then I would have a long bill.
Of course there are pros and cons in this story. I would be interested in your opinion on this.
If I violate any guidelines with this thread, I'm sorry. it's such a gray area.
Edit:
One more thing, I've never seen an advertisement on the internet and thought to myself that's great, I need that, which is why advertising is actually pointless for me. That's why it's a waste of time for me. Did you hear that? YouTube, turn off the ad blocking algorithm.