I have been trying to get my x server to run at 2560x1600@165Hz on my laptop but no matter what i do i can't get the refresh rate options to show up in xrandr.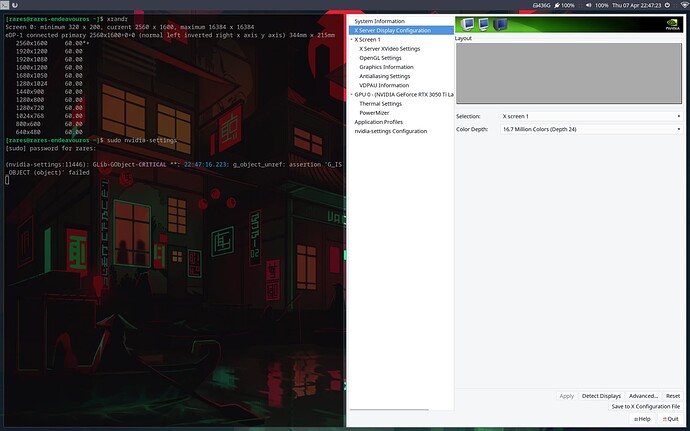 After a lot of searching online I manged to get my nvidia settings to show x server info yet that didn't help with anything as I still can't change to my desired settings.
I've tried reinstalling the drivers, using nvidia-xconfig(which just gave me a black screen after properly moving the config file under xorg.conf.d/20-nvidia.conf), blacklisting nouveau yet none of the solutions I found online changed anything. If anything, it feels like I just bloated my system with a bunch of config files and installs for no reason. I am really new to linux and I've been trying for hours to get this to work.