Hello, I am pretty new here, and really want to make the switch to Linux (EndeavourOS in this case). There are however few games that utilize anti-cheat that unfortunately don't work on Linux (yet). Because of that I want to run a dual boot with Windows 11.
I currently have Windows 11 installed on my only NVME 2TB drive. This is how my Disk Management overview looks like: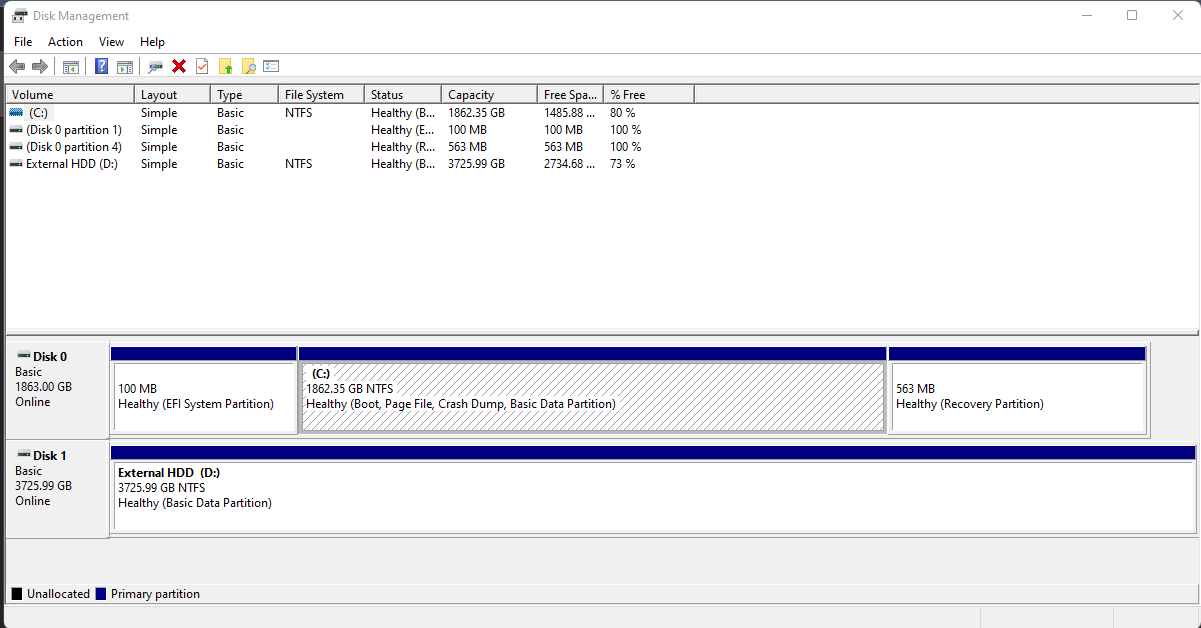 I have followed following dual-boot guide: [root] Linux dual-boot Windows - General system / Community contributions - EndeavourOS , but I got pretty confused regarding partitioning.
Can't I simply select the "Install alongside" option in EnOS's installer?
I simply want to have 1.5TB for Linux, and remaining 500GB for Windows.
Any help is much appreciated.