Hi!
I just swapped my laptop from manjaro gnome to eos plasma since i already use eos (i3) on my desktop, almost everything works fine but there is still some weird behavior i hope you could help me with.
On every startup the layout bug and things doesn't show properly, for example if i right click on the desktop or the dock it'll show icons without any text, but this is corrected after this manip :
kquitapp5 plasmashell
kstart5 plasmashell

Then i restart latte-dock and everything is restored (except right clicking on window bar still show the problem), it kills the confort of launching and having everything working immediately, so i was wondering if it was due to my hardware or if it can be fixed.
Second thing is minor i can live with it, if i use custom window decorations the window bar disapear but it works with default one and the lightly one (can't remember if it is default i think its not).
What i call the window bar is the bar with the close and minimize buttons. I searched things on internet so i precise that my global scale is set on 100%, i'm using x11 and not wayland, and i've two monitors.
I may not be clear, so here's images to show u both bugs, a neofetch and a full hardware list :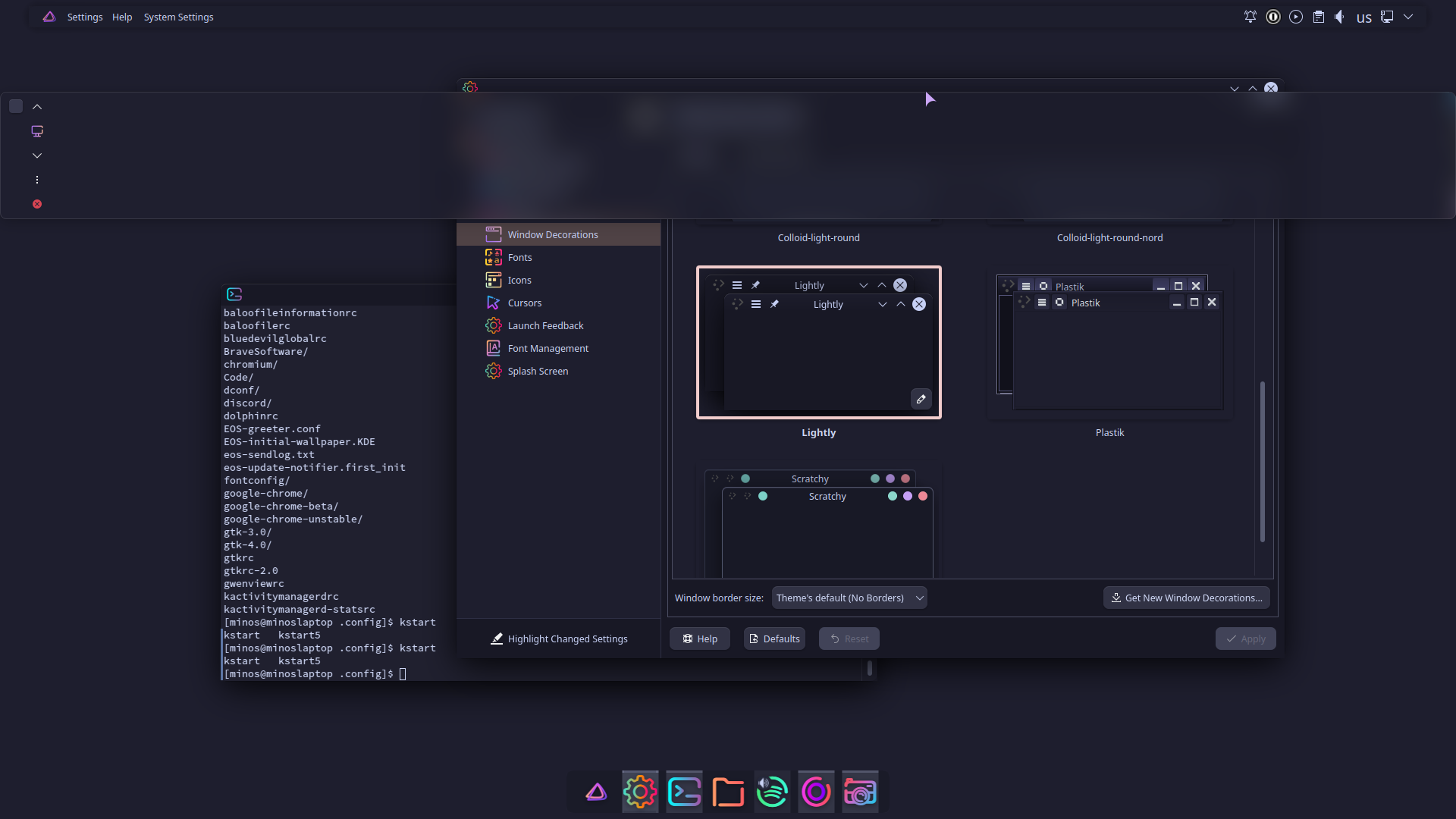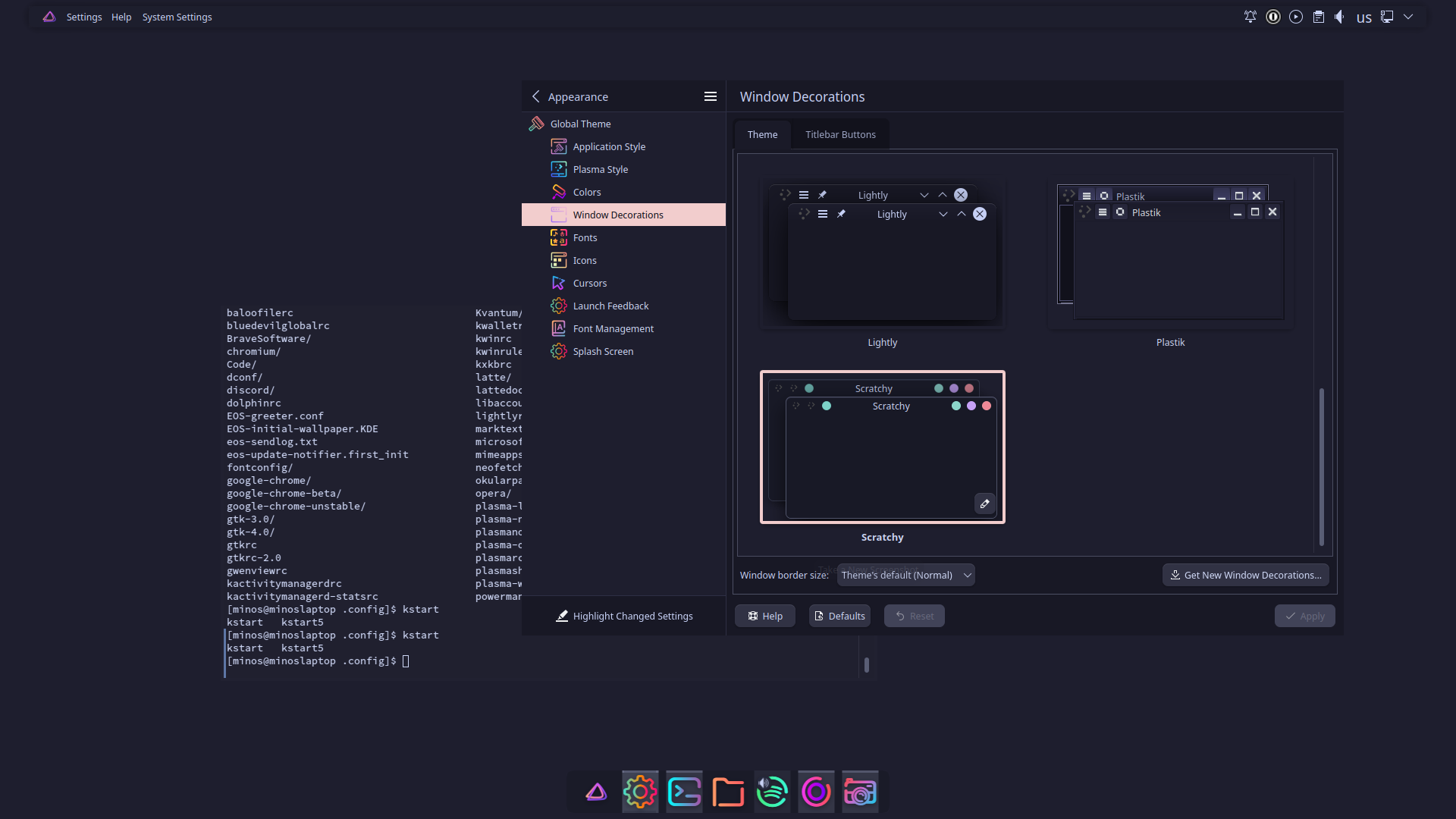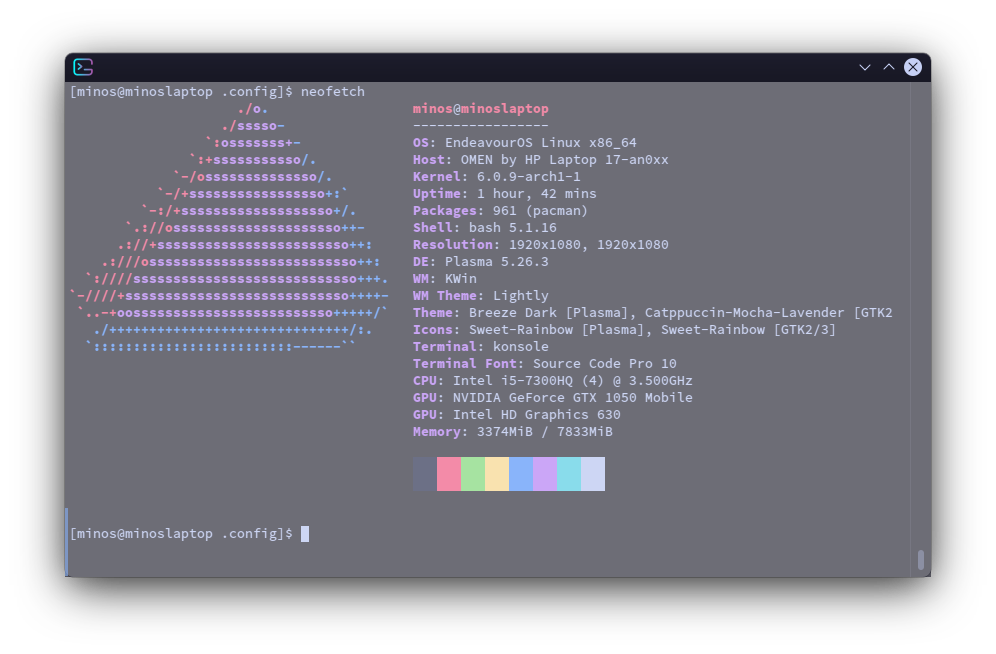 inxi : https://0x0.st/oUHr.txt
Any help or advice is appreciated ty !