Ok so i think i do not apply for a iso tester.
Of course you, are, we also need enthusiastic testers for other hardware.

I can offer testing for a 1080 Ti.
I could sign up for testing on older Mac hardware in VirtualBox, and on bare-metal in limited cases, should there be any 'really felt need' for this, at all. The Apollo-Iso already failed, big-time on the bare-metal mentioned…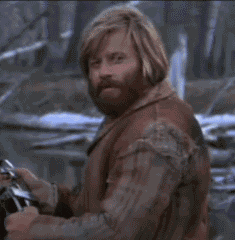 I have a Acer Nitro laptop with hybrid graphics with Nvidia RTX 2060 and intel. If you need anymore testers
I can help w/ testing, I am doing that kind of stuff all the time. Have multiple machines, and can test on all. Lot of old hardware.
hey there
im willing to test that
got 1 Laptop and 2 PCs
laptop :
Memory:
  RAM: total: 15.5 GiB used: 2.88 GiB (18.6%)
  RAM Report:
    permissions: Unable to run dmidecode. Root privileges required.
CPU:
  Info: dual core model: Intel Core i5-6200U bits: 64 type: MT MCP
    arch: Skylake rev: 3 cache: L1: 128 KiB L2: 512 KiB L3: 3 MiB
  Speed (MHz): avg: 500 min/max: 400/2800 cores: 1: 500 2: 500 3: 500
    4: 500 bogomips: 19204
  Flags: avx avx2 ht lm nx pae sse sse2 sse3 sse4_1 sse4_2 ssse3 vmx
Graphics:
  Device-1: Intel Skylake GT2 [HD Graphics 520] vendor: Acer Incorporated ALI
    driver: i915 v: kernel bus-ID: 00:02.0
  Device-2: NVIDIA GM107 [GeForce 940MX] vendor: Acer Incorporated ALI
    driver: nvidia v: 515.43.04 arch: Maxwell bus-ID: 01:00.0
  Device-3: Realtek HD WebCam type: USB driver: uvcvideo bus-ID: 1-7:3
  Display: x11 server: X.Org v: 21.1.3 driver: X: loaded: modesetting
    gpu: i915 resolution: 1920x1080~60Hz
  OpenGL: renderer: Mesa Intel HD Graphics 520 (SKL GT2) v: 4.6 Mesa 22.1.0
    direct render: Yes
Drives:
  Local Storage: total: 223.57 GiB used: 121.56 GiB (54.4%)
  ID-1: /dev/sda vendor: Kingston model: SUV400S37 240GB size: 223.57 GiB

PC #1 → 32GB ddr4, 12700k, 3080ti
PC #2 → 8GB DDR3, 4790k, 970
@Bryanpwo you can add me as tester too, Laptop Quadro P620 & Desktop Quadro K420
Well , I am interested in testing the ISO as doing my bachelor's I can across many Linux distributions so I hope my experience will help you in any way
Don't know if it's any use but I run as a VM on top of qemu with a 6900XT and 2 of the the following USB controllers passed through.
Advanced Micro Devices, Inc. [AMD] Matisse USB 3.0 Host Controller
yea i do think about such setup using Nvidia GPU to test Nvidia driver issues

If a VM can use the real hardware, it is good idea to test that way as well.
Hello, I would like to be a ISO tester and help if I can.
Tim
Can i get the ISO tester title too? as i help testing out the ISOs too at times
@bittin My apologies for the late reaction, at the time you posted testing was done.
But I will add you to the group, as a translator the info could come in handy.