Getting weird visual artifacts on the greeter screen: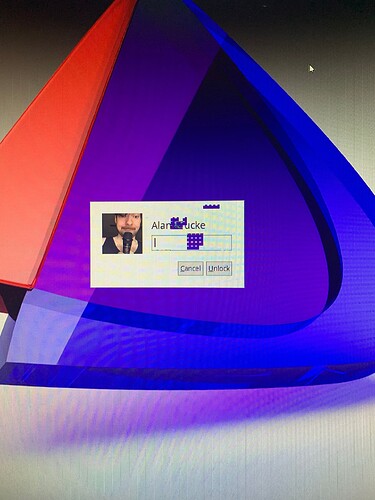 The little purple cells move around on the greeter login prompt.
I also get this artifacting in Gimp on certain controls, and even on certain websites.
I'll do my best to provide further documentation. I have installed and uninstalled a great number of packages associated with i3, bspwm, xmonad, and mate recently while checking those out, but I've also upgraded all of my packages consistently. Surely possible I caused this issue myself somehow.