I use vim and felt it is somewhat not normal … i found it is hard to resize it as wish as compare to just konsole alone.
I can any how "meta left / right/up/down, but todo that in vim is … not normal.
I will do a bit more on vim then describe my encountered issue.
Pls help me to unmax my vim and bring the vim konsole menu bar back (i was trying things and clicked remove menu bar).
Now my vim is maxed my monitor and no menu bar… refuse to be resize and budge.
This is maxed vim with menu bar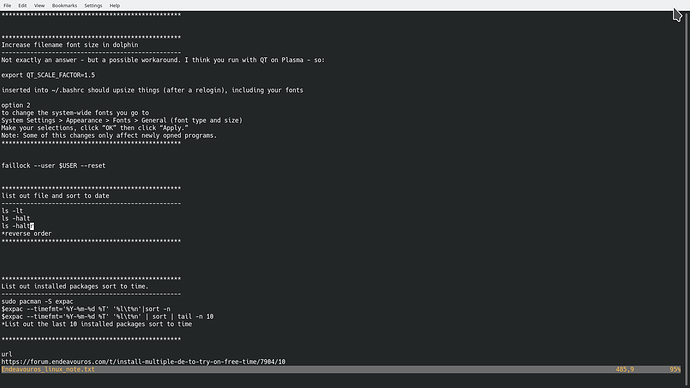 This is maxed vim , refuse to budge without menu bar.