Hello Devs
Hope this post is in the correct place…?
Had screen notification for 82 updates so did the usual; instigate update from the welcome window.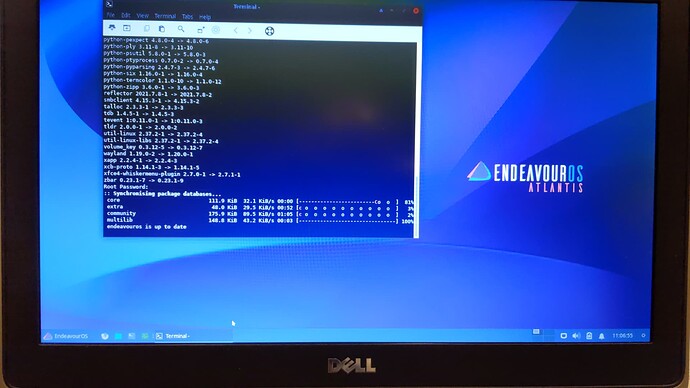 It started okay but quickly locked up – froze – no mouse or keyboard. As you can see from camera photo the clock froze at 11:06:55 – I left it for about 20 mins before powering off.
After two reboots it is still reading "error: failed to synchronize all databases (unable to lock databases)"
Will try again later