I have problem using Google earth… WebGL issue.
Tried this: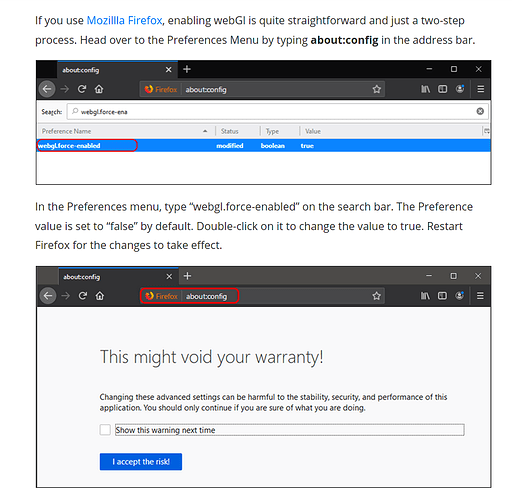 Log out and log in… but still having the same issue.
WebGL is a plugin on browser itself right ? hav nothing to the os or DE itself right ?
Also, this cloud API "webgl" … does it brings any vunerability ? I did a quick read, it does…
In order to use google earth… any other way to go instead of enable webgl if it is vunerable …?