Hi,
I'm in the process of trying to learn how to manage kernels in EOS (as I am going to switch from Manjaro and its utility). From reading on the forums I see I can use akm utility.
I notice I can:
(1) Install the LTS 5.10.49-1.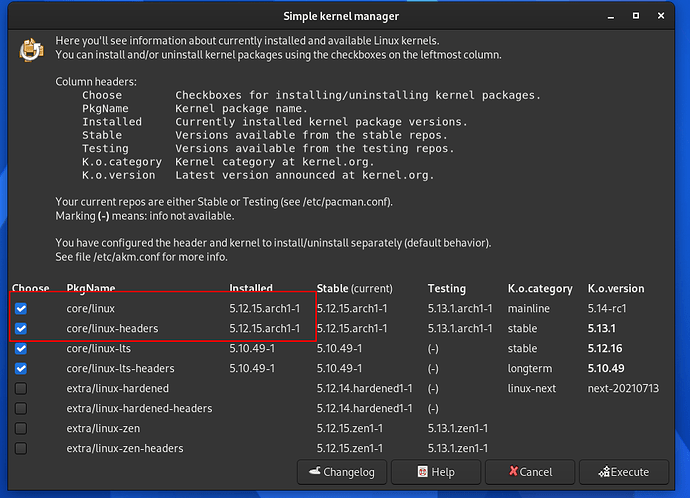 (2) Reboot and then using LTS 5.10.49-1.
But when I try to remove Kernel 5.12.15arch1-1 I get the error:

"Removing linux breaks dependency 'linux' required by r8168'
Thought I would share to see whether it is possible to only use the LTS. The reasoning is really my Thinkpad T450 is using LTS 5.4 in Manjaro.
Thanks.