Created using inkscape + eos logo svg + free tux (https://pixabay.com/vectors/tux-linux-vector-penguin-1531289/)
Blepurple, Blue and Green backgrounds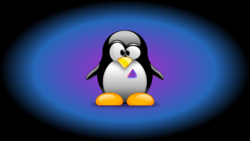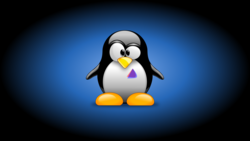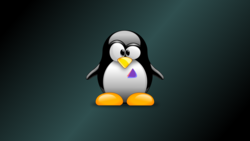 Nice…needs more purple though. Maybe in the background?
Thanks
Change as you wish, I am a noob with inkscape, was just testing.
I was looking for a small and scalable image!
Edit: new test!
bluepurple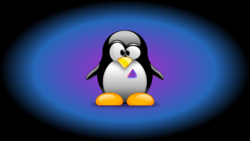 Is it necessary to point out it is a scalable SVG?
I like the green one.
Welcome to the forum @Kresimir


Sorry, won´t make such error anymore…
Not everyone knows svg is scalable
I don't know if I should use this or the Apollo wallpaper, I'm so torn now!
It was an unexpected surprise to find that out, as I was sure that was blatantly obvious.
It's a difficult dilemma.
Now, kindly please excuse me, I have to go to the ATM machine, need some cash money to buy a printed PCB board for my hot water heater, which was a free gift from a friend. I just hope I remember my PIN number…
Welcome @spsf64 nice work, making me feel like I should go and fix up these wallpapers I was working on a few months back before life took over.
I am totally ignorant when it comes to creating images so I have to ask. Could the EOS emblem (heart) on the chest be made to beat like a heart (animated)? The wallpapers are neat and It would be even neater if it was possible.
Thank you for the welcome message!
I was checking your creations, everything is amazing!
Thanks, I am no expert at all, was just testing inkscape.
I think it is not possible to have an animated wallpaper in linux.
Maybe some "guru" will give us some tips?!
Not sure about other desktops but I think KDE may have a plugin for animations/gifs. Another way to "animate" an image is to put the images into a folder & have them change but I think they can only be set to change once per minute though I may be wrong, haven't used this feature in a while.
Wow! Just noticed with xfce you can set it to change every second! I did a mirrored heart to check, works 100%!
Almost like a human heart beating @60Hz, lololol!
Thanks for this tip!
edit: CPU goes up to ~60%… I will try to use png instead of svg to test
edit2: https://imgur.com/a/3tgrdGg
check the video, cpu aprox 10% with png
I just looked at the KDE settings and they are the same. I don't think changing the image format will help much as changing the image every second is a lot of work for the computer to be doing, though I may be wrong
Take a look at the video, looks nice, but cpu usage is high…
I'm trying to find an animation I made a while ago with the logo slowly growing, would look great on this. If I can't find it I'll make another up and post it when I touch up this wallpaper.
Yeah, changing every 3 secs sounds more reasonable, but at every change the cpu peaks to aprox 10% for 1 to 2 secs
Like I said earlier, I am ignorant when it comes stuff like this. But instead of using a mirrored image, how about use the same size EOS emblem and having it switch back and forth with a smaller sized image to make it look like it is beating?