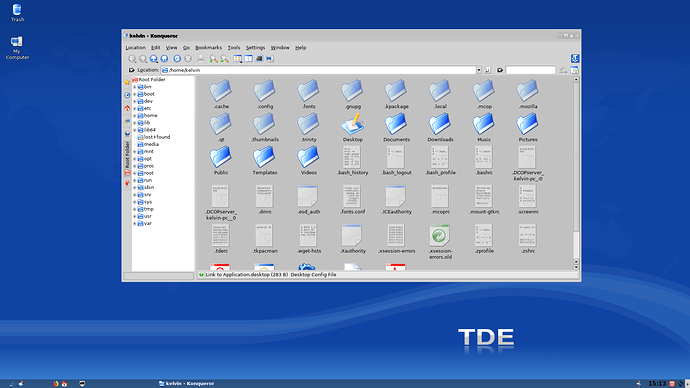 This is pure nostalgia Trinity aka KDE 3.5 was the most advanced desktop of its era. Well trinity forked it added features kept the feel of this fine desktop.
I installed it on Endeavourer.
Installing on a rolling release is not straight forward as Arch waits for no body so many libs had to be obtained and built for arch.
When done I was very pleasantly surprised fast booting, very responsive, 270mb ram, In fact its just as I remembered it 11 years ago, and why I jumped to gnome with the release of KDE4 and KDE5.
KDE3.5 Arch Kmod was the ultimate in 2008 and in a lot of users minds still is.