Is it possible to tag some dev about that?
Thats odd, I just downloaded the torrent without any problem using Transmisson.
I did not get any error messages.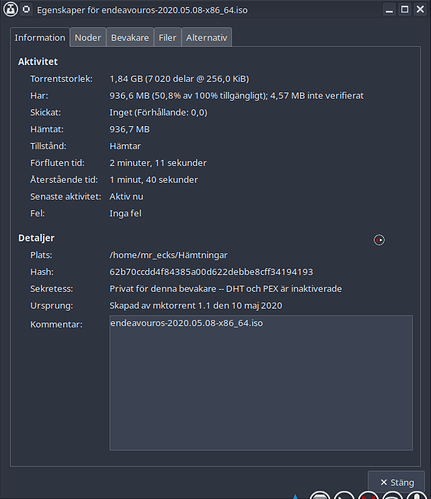 Do you have problems with other torrents, or is it just this one?
Does Transmission even check on SSL?
KTorrent is used in my example, I will try another download, once I am at the machine.
As you can see, is the verification reported to be outdated since 13. April, so it could be that nobody reported and/or fixed it until since encryption is less of a concern to them.
I am actually not sure, and as I use other means to hide my tuchus, I really haven't bothered to investigate.
Do so.
Where did you get this torrent from, our most recent iso was created in May and not April?
When you read, you can see that I said the verification of the tracker phased out in April.
I never, at any point, said anything about the date of the download or the age of the ISO.
I used, of course, the current ISO.